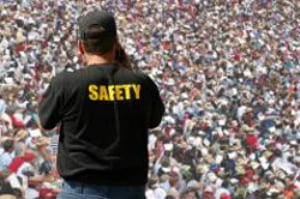 You may have your parent's wedding anniversary event or a college concert event under works. Whatever it maybe, the event will need security guards and a thoughtful plan to ensure the event is secure.
So what do you need to check off that list to ensure your event has a tight security?
Establish Ground Rules
Check. The moment you start marketing your event on social media, radios, or flyers, it is important you have certain rules in place for people to conduct themselves. Post the rules at the entrance of the event, the back of the fliers, and social media pages. People coming to the event should be aware of them.
Keep the Police in Loop
Edmonton police should be kept in the loop if you are indeed organizing an event in the vicinity. When you ask for permission to the police for organizing the event, you can also involve them in the event security. You could always ask them to have a certain number of officers posted at the event or maybe even have a patrol car roll by every hour to check the event.
Security Guards
If the local police force is stretched for manpower, then you could always look at hiring security guards. They will ensure people observe the rules by acting as a visual deterrence. Security guards are also trained in good communication tactics and conflict management which is a skillset that can come in handy during many scenarios.
Create Boundaries
The main reason an open air event has lax security is because it does not have controlled access points. Hence, people can enter from anywhere. Boundaries need to be created by using tight-ropes, tapes or physical barriers of the same kind. You can also include signs to direct the flow of people.
Parking Lot
Checking your parking lot off the event security list will aid in providing your attendees with a pleasant experience when they don't have to go back to broken windows and stolen valuables from their cars. When people arrive at the event, they leave their parks unattended. It is your duty to thwart off any security threats that could cause damage. Having a event security guard patrol the area will help in doing so.
Contingency Plan
No matter what, have a contingency plan in place. The areas your contingency plan should cover are injuries, health problems, panicked crowd or criminal interferences at times. With a structured contingency plan in place, guards can react quickly and in the appropriate manner.
Utilize the above mentioned pointers so that you will be able to ensure tight security for your event.