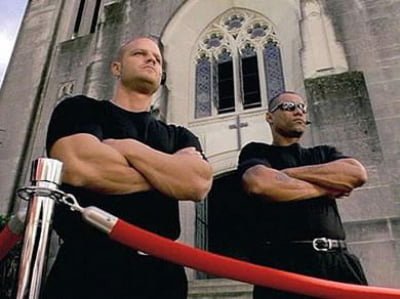 It's your wife's 40th birth anniversary and you're throwing a party for her this weekend. You've invited almost everyone from her side of the family and yours and your friends too. There's going to be a lot of people present so you want it all well taken care of. What do you do?
Contact professionals who handle event security and party security. These professionals will help you keep your worries at bay. How? Let's take a look.
Plan for worst case scenarios
A professional security group like ours recognizes the need for temporary security services for planned events like parties or weddings. They have to be prepared for extraordinary crimes, acts of violence, maybe natural disasters if the event is being organized in an enclosed space and most importantly, be thoroughly prepared for ordinary crimes and incidents like fights and drunks. .
Compliance
These professionals always ensure that whatever restrictive or preventive measures they consider for handling situations are in compliance with the law. It is their responsibility to ensure the constitutional rights of freedom of speech and assembly are not disrespected and at the same time for the event to continue safely.
Preventing unauthorised entry
Party security professionals will ensure that only the concerned people are allowed to enter the premises or join you in your celebration. You don't want to be bothered by unwanted people when you are celebrating your wife's anniversary and these guys will enforce that. Protecting property from damage is also one of their aims. When you hire these guys, just leave everything to them they'll ensure you have a pleasant experience.
Perimeter surveillance
Event security needs to figure out a few things like how many posts will need to be manned, how many people will be needed to cover the entire premises, how many hours would the particular assignment last, also what kind of skills would be needed to operate in the environment and all kinds of other questions that would help them operate in the environment.
There is a lot more that goes on behind the scenes of professional event security teams than what is mentioned above. So rest assured, if you are organizing a party or event for your loved ones, you don't need to look further than GPS-Security group.