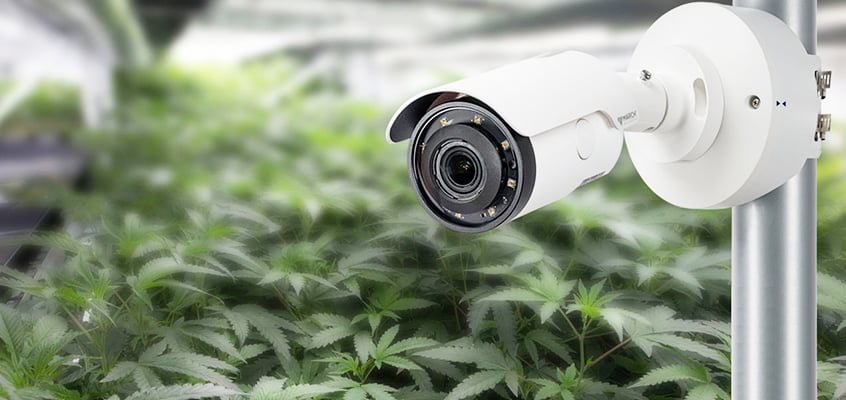 Every person's health should be their top priority, yet there are some things that might negatively or positively impact health, such as age, the environment, unintentional problems, and other natural phenomena that necessitate the use of cannabis security systems and medical aid for healing and life support.
Due to the need for powerful antibiotics to treat illnesses or seasonal epidemics, the use of cannabis in medicine and other medical subjects and experiments has increased in recent years.
Cannabis security is crucial for dispensaries to deal with supply chain handling issues and internal security concerns. Hence, you should hire professional security guards from a certified security company for this purpose.
Also Read: 6 Qualities Your Security Personnel Must Possess
Given the risk of theft and invasion from dangerous groups of people, cannabis security services in Canada must follow a stringent set of rules and regulations. Security has become a daunting problem for cannabis shops as it is a highly invested industry.
In this blog post, we will outline some of the best ways to improve your cannabis security system.
Common Challenges To Cannabis Facilities
The cannabis industry has to deal with a lot of big problems. Here are some of the problems that the cannabis industry has to face:
Some cannabis facilities don't keep accurate or up-to-date logs of their visitors, security, or waste.
The finance incharges don't make all of the financial documents that are required by federal and provincial law available to the public.
Employees don't put all cannabis and related products into the provincial-required system to keep track of inventory or describe all the differences.
Cannabis and products sold in stores do not have all of the safety warnings and public health statements that the law requires.
The business's surveillance cameras don't give a perfect, unobstructed view of the property, so there are blind spots and other things that can't be seen.
How Can You Improve Your Cannabis Security?
Professional security services are very important for stores that sell cannabis as they are the most likely places to be attacked. This is because the business process is very cash-based, and the inventory is equally valuable. So, security services for cannabis are the most important thing for this industry.
Here are some of the top ways you can improve your cannabis security system:
Professional Security Guards
Based on Canadian laws and rules, cannabis security services can decide whether to have armed or unarmed guards at the entrance during the busiest times. Some may hire police officers who aren't on duty.
Security guards can help with customer fights, medical problems, and slip-and-fall accidents. They can also help calm down other tense situations.
Professional Training
Professional cannabis security services should use virtual training and drills to make sure that their staff has the right skills to provide adequate security for dispensaries in line with provincial laws. The cannabis security system must be able to handle a wide range of situations well, such as:
Violent shooters or those attempting to kill people in a confined space.
Crimes, or theft involving illegal entry, usually when the store is closed, and Burglaries, or theft involving power or threat of force when the store is open.
Furthermore, in some provinces, member training is required for all employees and focuses on both cannabis security features and de-escalating situations.
High-Quality Locks
Retail cannabis security professionals should ensure that their industry has adequate locking devices. Clients may be buzzed in for retail transactions, and refinement areas are frequently required to have certain types of barriers. Furthermore, some provinces may have supplies for specific types of keypad access locks that necessitate access control recordkeeping.
Fraud
Professional cannabis security companies should be on the lookout for scammers who use fake websites to impersonate businesses selling illegal drugs. Others may pose as cannabis trade owners, many of whom are not actively involved in their businesses, deceiving managers and employees into accepting cannabis or money.
About GPS Security Group
GPS Security Group is one of the best security service providers in Canada. We have a team of experienced, trained, and qualified security professionals who deal with the various aspects of a security company. Our services also include comprehensive alarm monitoring and professional security services to provide a reliable security solution for businesses.
If you are looking for the best cannabis security services, you can contact us today to learn more about our services.