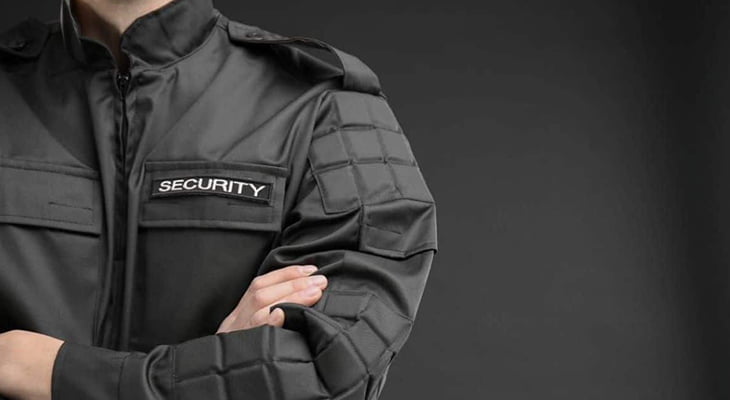 Professional security guards are a necessity these days, whether it is to run a successful business event, an operation, or VIP protocols. In the pursuit of excellence in security, it is vital to consider experts to handle your security needs well. However, there are some qualities that security personnel must possess. Due to the sensitive nature of the job, hiring the right security for your organization is essential. Here are 8 qualities that you must find in your expert to know they are right for you!
Read: How To Hire Event Security Guards
Proper Training
Ample training is a prerequisite for every job. Similarly, the training requirement for a security guard is vital as the protection and safety of your business and your employees is in their hands. Look for guards who have undergone extensive training to obtain their license and training certification. Despite technological advancements, state-of-the-art surveillance, and cyber security equipment, it still does not compare to physical security as that is indispensable. Hence, it is important that you hire professional guards who know their jobs inside out.
Physical And Mental Fitness
The activity of a security guard is a high-intensity activity and requires a lot of physical and mental endurance. As their job may include patrolling bigger areas, staying up all night, and keeping their observation skills on alert at all times, it is obvious that a physically fit person will have an easier time doing their job. Even though it may seem that a security guard's job may be lazy, this is not the case; in fact, they require quick reflexes and even faster-thinking skills to be good at their job. To be alert, vigilant, and quick on their feet, guards need to be mentally healthy.
Reliability, Integrity, And Honesty
It is no secret that security guards are responsible for handling and securing most of your valuable assets and if they are not reliable or honest in their work, it could cause detrimental consequences. Guards do not work under the constant control of the employer and this makes it harder to trust just anyone to take care of your valuables. They often have unrestricted access to the building and can access cameras too hence making honesty and integrity a key quality in their job description.
Ability To Work In And Lead A Team
It's frequent for security guards to work in a gathering, so a teamwork spirit is a quality every one of them ought to have. Successful collaboration prompts the best outcomes and straightforwardly affects wellbeing guidelines. For security guards to need to work with public administrations, for example, firemen, cops, or clinical staff, it is vital to be good at teamwork.
Good Communication
Security experts should have the option to communicate properly and with comprehension. Great communication abilities are fundamental in each part of a security officer's work. Communication is required when officials are working in a group or helping out crisis administrations.
Communication isn't only useful during crises. Much of the time, security personnel is the first person a potential client sees. They address your business. So while safeguarding your property is their priority, they should be proficient, cordial, and supportive too. It is pertinent for guards to communicate properly with each other too since it is obvious that their constant communication will either make or break a situation.
Experience
Ideally, the most important quality to look for in any job is experience. In security guards, experience is a must as they are less likely to be exposed to a new situation or crisis and can handle it better. The priority of a guard will always be to de-escalate a tense situation in one way or another so that either party involved does not resort to violence or crisis of any sort. This skill can only be achieved with experience and if they have handled situations like these before.
If a security guard has prior experience in the military, he/she will most likely be trained to handle hostile situations.
About Us
At GPS-Security Group, you can find an array of services, ranging from trained expert security guards for events to cyber and online security. Contact us for a free consultation so we can do our jobs at helping you with the security and safety you deserve