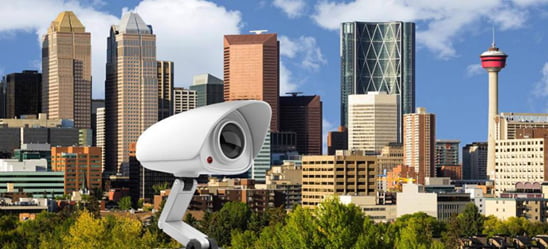 Is there a requirement of security in our home? Yes, indeed. Why? Although we live comfortably in our homes, there might be a chance of any suspicious activity being carried out at any time of the day or night. So, it is necessary to make use of the latest technology, in this case, security cameras, and to keep our homes safe and secure. This will help reduce crime and prevent vandalism.
If you are wondering where to install security cameras and other security systems in your home, you must secure the unsafe places first. Here are some of the most unsafe places that highly require the installation of security systems:
The Main Gate or the Front Door
Since the main gate or the front door is the entrance part, it is the most important place in your home. Therefore, it is also one of the most unsafe places and requires surveillance 24 hours a day. The front door or main gate is a great place for the installation of a security camera since you can use it to see who is at the door before answering. Hence, it is necessary to install security cameras just right at your entrance door or gate for keeping an eye on anyone who enters your home, at any time of the day.
Locker
The second most unsafe place in your home is where the locker is placed. Since locker is the safest place to keep a lot of precious items and cash amount, it is the biggest target for most burglars and thieves. So, security cameras with proper alarm system must be installed in and around the locker to identify the thief, if any such incident takes place in the future. When the alarm triggers, it will help you identify that suspicious activity is underway.
Backyard
The backyard is one of the other most unsafe places in your home, especially during night time. Someone may try to break into your home through the backyard at night time with the intention of stealing, while you are asleep. For this reason, security must be provided even at the backyard of your home with the suitable installation of security cameras and alarm systems.
Garage
Although you are sitting comfortably at home, have you ever wondered whether your car is parked safely in the garage or not? Or what if someone is trying to barge into your car illegally? The use of security cameras is the best solution to keep an eye on your car or any vehicle in the garage, from the comfort of your own home. This will help you monitor any activity taking place nearby.
After discussing some of the most unsafe places in every home, we have come to the conclusion that even though these places are unsafe, we can still secure them with a good level of security. And all this is possible at a very well affordable cost. The only challenge is that you need to ensure that they are installed correctly. Even a single mistake in installing them accurately can cause these cameras to be useless.