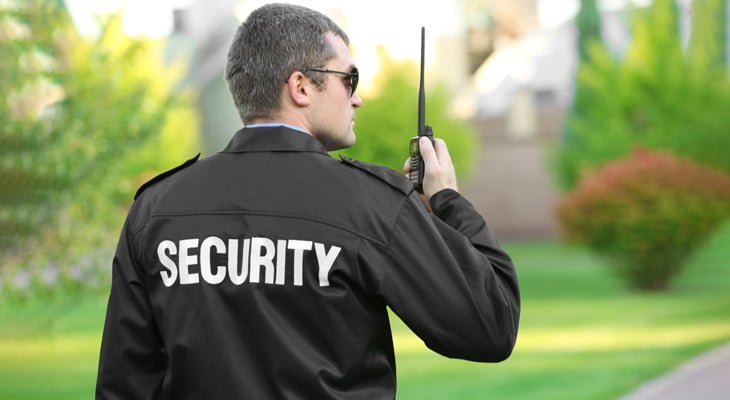 Parking is one of the most important places where you should maintain adequate and proper security. They have the most valuable assets of people, like their expensive cars. Hence, it needs to have the best security arrangements.
When people park their cars in parking lots, they do so because they fully believe in the security system of the parking lot.
Parking lots are one of the scariest places to enter and exist at night, as there are many chances of theft and assault. Just like a business needs armed security guard services, parking lots are also prone to thefts and need proper security measures.
Also Read: What Type Of Businesses Need Armed Security Guards?
So, it is important that you take the right precautions essential to keep your residential and businesses garage safe.
One of the easiest ways to protect your parking lot is by hiring a professional security guard.
In this blog post, we will discuss how you can protect your residential or commercial parking lots by taking simple precautions and measures.
Technology
Technology has made human life easier, so by using technology, you can strengthen the security system of your parking lot.
Technologies such as surveillance cameras will help your security guards monitor the whole parking facility from a central location.
In the event of criminal activity, the surveillance cameras will help the security guards catch the criminals.
A full camera surveillance system is necessary for commercial parking lots, as they tend to have multiple levels that are out of sight.
So, when you have a full camera surveillance system, you will only need security personnel to monitor the whole parking lot from a control room.
When a security guard is in the control room, he/she can keep an eye on the whole premises. Business owners tend to like to have their control room near the front area so that the security guard can also keep track of the entry and exit points.
In case of theft and assault, the camera surveillance will also help the law and enforcement make an arrest.
Charge assaults become easier to prove when you have the incident footage with the timestamps.
There are certified security guard companies that provide camera surveillance services and have trained security personnel who are trained to monitor and maintain the whole surveillance system.
So if you want to keep your parking lots safe, install full camera surveillance in your residential and commercial parking lots.
Importance Of Security Personnel
You need trained security personnel if you want to keep your parking lot safe. Because you can install camera surveillance, but if you don't have a security guard who knows how to monitor your video surveillance, then it will have no benefit.
Professional security guards companies have trained and skilled security personnel who can handle all types of difficult situations and can deal with the public appropriately.
When you hire a security guard for your parking lot, make sure that he/she knows how to communicate well with the public as the security personnel will become sole representatives of your business.
The people using your parking lots will ask them questions like the instructions on how to pay, directions and any other query they may have from the security guard.
So, if the security guard does not know how to talk to the public, that will affect your business.
Professional security personnel will know how to handle such situations, so you should only hire a certified security guard.
Final Word
If you want to make your parking lot safe, you should consider using both technology and professional security guards.
About GPS Security Group
GPS Security Group is your go-to option if you are searching for reliable event security guards in Alberta, British Columbia, and other parts of Western Canada. We focus on teamwork, dedication, and continuous improvement in providing our clients security services, security products, and solutions.
GPS Security Group is one of Edmonton's best security guard companies and provides emergency response services to deal with unusual activities. If you would like to hire a professional security company for your next upcoming event, let us know here.