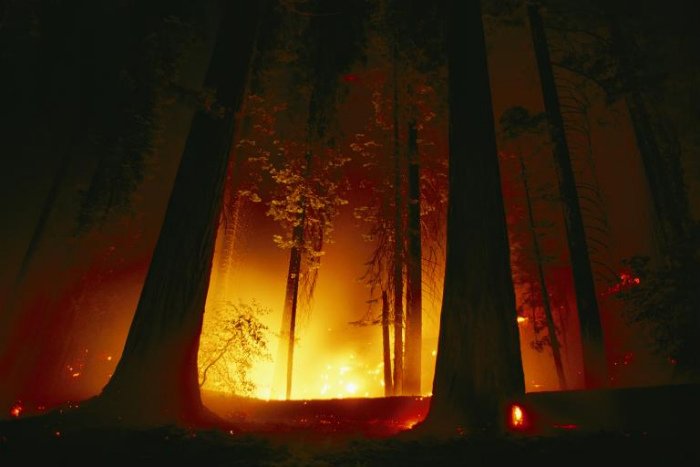 The Fort McMurray wildfire is the largest fire Alberta has even seen and you can get caught in a will fire. You will have a better chance of keeping your family safe if you are prepared and know how to react in such a scenario. There are things you can do that will help protect your home and family. So let's take a look at the steps you can take for surviving wildfire
The old and the very young should evacuate as soon as possible before the wildfire gets stronger. But if in case you cannot evacuate, one should be able to defend the house very strongly. An aggressive defense is the only way of surviving wildfire.
Remove the trees and the timber which are too close to the house. You should also cut the grass and remove it to locations which do not make the house vulnerable. Keeping the yard clear is the best way of surviving wildfires. It would be wise to rake up the leaf litter which you have cleaned out from the drains. Any flammable objects should be stored securely. These are some very basic steps which should be taken for wildlife protection.
Be quick and confident while dealing with wildfires. Being indecisive can lead to dangerous situations. Ensure the livestock is protected and if you lack the time, it is your responsibility to first ensure the safety of your family. Surviving wildfire is not easy and there may be no easy choice, but it is critical you react quickly.
Dress in Protective Clothing
Cotton clothes are the best when it comes to surviving wildfire. You should be sensible and cover up yourself, but avoid wearing a thick jacket. Most importantly, do not wear nylon clothing. Nylon is made of plastic,would melt easily and is flammable.
Don't Close all Windows and Doors
This is how most homes are destroyed in bushfires, so be careful but never lock windows or doors so you all have an easy escape route if the fire does get inside of the house. This is another method of wildfire protection.
Be sure hoses and buckets are nearby and that the hoses are long enough to reach all around your property. Water is the easiest resource to help you surviving wildfire.
In case you are looking for some tips on wildfire protection and advice from experts to guide you on family safety, get in touch with GPS Security who are expert in handling security and security related issues.