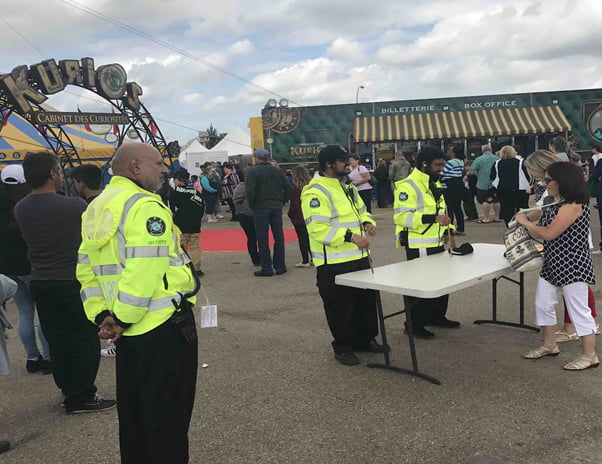 People often confuse police officers with security guards. A police officer intervenes after an incident has already occurred. They get involved after trouble such as shoplifting, violence, or a break-in has begun. On the other hand, a security officer is present at a public place to ensure that such problems don't occur in the first place. And even if a crime does happen, they're also trained to handle it until the police arrive.
A security officer provides a lot of benefits for the safety and security of any public place, whether it is a tourist spot, recreational site, or shopping complex.
Complete Security Assurance
A security officer is vigilant and spontaneous when it comes to tackling emergencies. Whenever something goes wrong, the security guard is expected to respond first. Also, if visitors of a public place or people working there face any issue, they prefer reaching out to the guard. People know that the professional is trained to tackle practically any criminal or nuisance-causing situation.
Crime Rates Go Down
Another obvious duty of a security officer is to prevent criminal activities on public premises. By closely monitoring every visitor, a security guard can identify potential criminals. The professional can keep an eye on such people and respond to an incident immediately in order to prevent a crime. In case a crime is committed, and the criminals escape successfully, the security officer can look at the CCTV recordings and identify clues left behind by the criminal. By doing so, the guard can assist the police and get the criminal caught.
Added Assistance for Visitors
A security guard is generally the first person people will encounter when they visit a public place like a mall, theatre, or retail store. People can simply ask the security officer for directions to a particular spot on the premise. This way, the officer also becomes an assisting point of contact for visitors of a public place along with providing safety and security.
People Behave Well
The mere presence of a security officer at a public place aids discipline. When people see that a guard is monitoring various points of a public place, they behave well. People refrain from misbehaving due to the fear of getting caught and punished. Hence, the chances of arguments and physical disputes are low when a security guard is present on public premises.
Medical Cases are Handled in Time
Human health is an unpredictable thing that can go wrong at any time. People may fall sick or feel uneasy suddenly. Till an ambulance arrives at the spot, a security officer can handle the situation. A lot of security guards are trained to handle CPR situations in public places. These professionals can handle and provide primary treatment to people who are suffering until they are taken to the nearest hospital. In simple words, a CPR security guard can make people feel better immediately.
A security guard provides a sense of safety to visitors and people employed at any public place. The professional also ensures that everything is in order on the premise. The importance of hiring a security officer for public spaces cannot be overlooked.