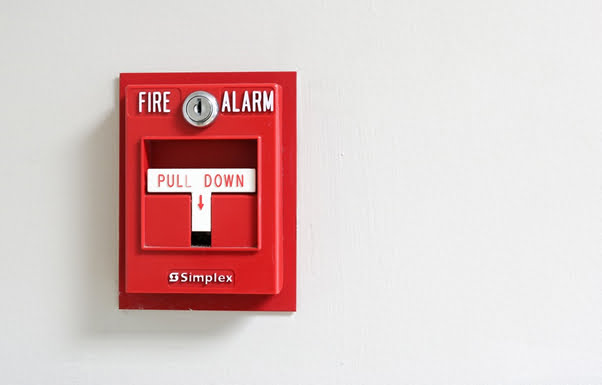 With hundreds of patients entrusting their safety and getting their treatment and dealing with so many medical equipments, hospitals need to make sure to provide the patients with a safe and secure environment. Among the list of hospital and healthcare security systems, we have alarms systems that play a crucial role in busy hospitals. So, here are some of the reasons why alarm systems is required in hospitals.
Increase Safety
Even when you appoint security guards, there might be times where they won't be able to provide protection 24/7 everywhere. With alarm systems in the hospital, you can get constant protection round-the-clock against burglars or emergency cases. For instance, a glass break detector can notify the security guards about the break-ins and take quick actions against it.
Strong Deterrent
With so much footwork in the hospitals, it's difficult for the security guards to keep track of every person in the building and provide protection to the patients and the staff. When you have burglar alarm systems installed, you are at a lesser risk of being targeted by intruders and burglars. When the infiltrators find out that you have installed an alarm system, they are persuaded to move away from the property. If they still won't, the sound of the alarm systems is enough to scare them away.
Easy to Install with Wireless
There are two types of alarm systems – wired and wireless. With the help of the wireless alarm systems, you can easily install the alarm systems at any place where you want it. Wireless alarm systems are effective when there is a power cut. So, if you are worried that the alarm might turn off during power-cuts or battery replacement, you may choose wired or wireless alarm systems accordingly.
Easy Upgrades
Wireless systems are modern alarm systems offering flexibility with their hardware counterparts. If the alarm system or its components are broken or outdated, you can easily replace them with new ones without too much trouble.
Notifies the Authorities
Alarm systems in the hospitals can be programmed in a way to inform the authorities of the premises or to the respective authorities. During the times of emergencies, like fire, intruders, terrorist attacks, the alarms systems can notify the authorities to respectively. You can even use special alarm systems such as magnetic beam detector, electric current alarms, or even glass break detectors. There are alarm systems that can also be controlled via remote or using a smartphone app as well.
Many hospitals are taking healthcare security very serious. It is crucial to provide safety and security to the people on the premises.