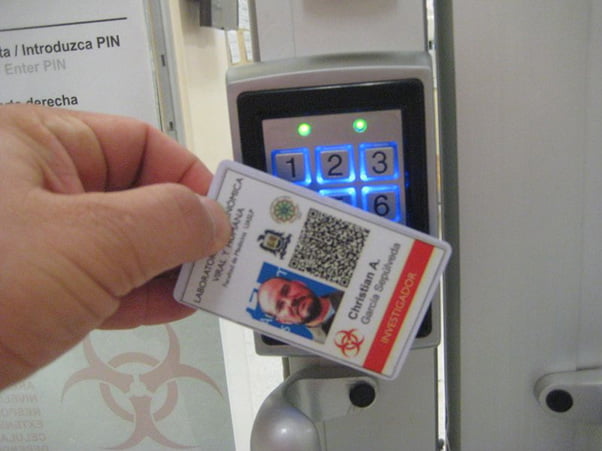 While traditional locking hardware provides a high level of security, it is not always a cost-effective and efficient solution for your office. Just imagine losing the keys to your office (even the spare one). You will have to rekey the locks and distribute new keys to respective employees. This is a hectic task. In such cases, an electronic system control of daily entries can work the best for you.
One of the biggest benefits for using the electronic system control is that it can mitigate the need for keys. Beyond traditional security, access control systems can help you provide many benefits in terms of security systems.
Employee Protection
In present times, there are endless thefts and criminals activities that take place in Alberta. You may not know what kind of people will walk through that door and risk the security of your employees. By installing access control systems, even the criminal needs to have access to the control system of your premises. The access cards successfully prevent any unauthorised individuals from entering the office. With the access card system, your employees will have peace of mind in terms of security that will result in job satisfaction and productivity. So consult the right security company that can provide you office security to your employees.
Activity Monitoring and Reporting
An access control system will take a note of every employee who enters the office. When access cards are swiped or placed on the access control system, it monitors every activity of the person who enters and leaves the office. If there is an unfortunate incident of a criminal or an intruder hacking your access control system, the log recorded by the system can help you identify the criminals later. The system can also track the card clocks to resolve timekeeping issues if you are experiencing some. So choose the right security product by a security company.
Keeping Tabs With the Staff
As a business owner, your employees or any contractors like the janitorial staff might be needed only for some time. By using access cards, you can restrict the access of the staff to the hours and days when they are required to be there. Access cards have the power to provide ID credentials to specific people to limit access to specific people. The access cards can be programmed and can also be integrated with the in-house systems such as vending machines, barriers, catering, and even PC's.
Using the access cards and access control systems are enough for you to choose this security system for your office. Remember that every employee and the data stored in the office are never too safe. Be a smart business owner and enjoy the peace of mind with an access control system offered by a reputed security company.