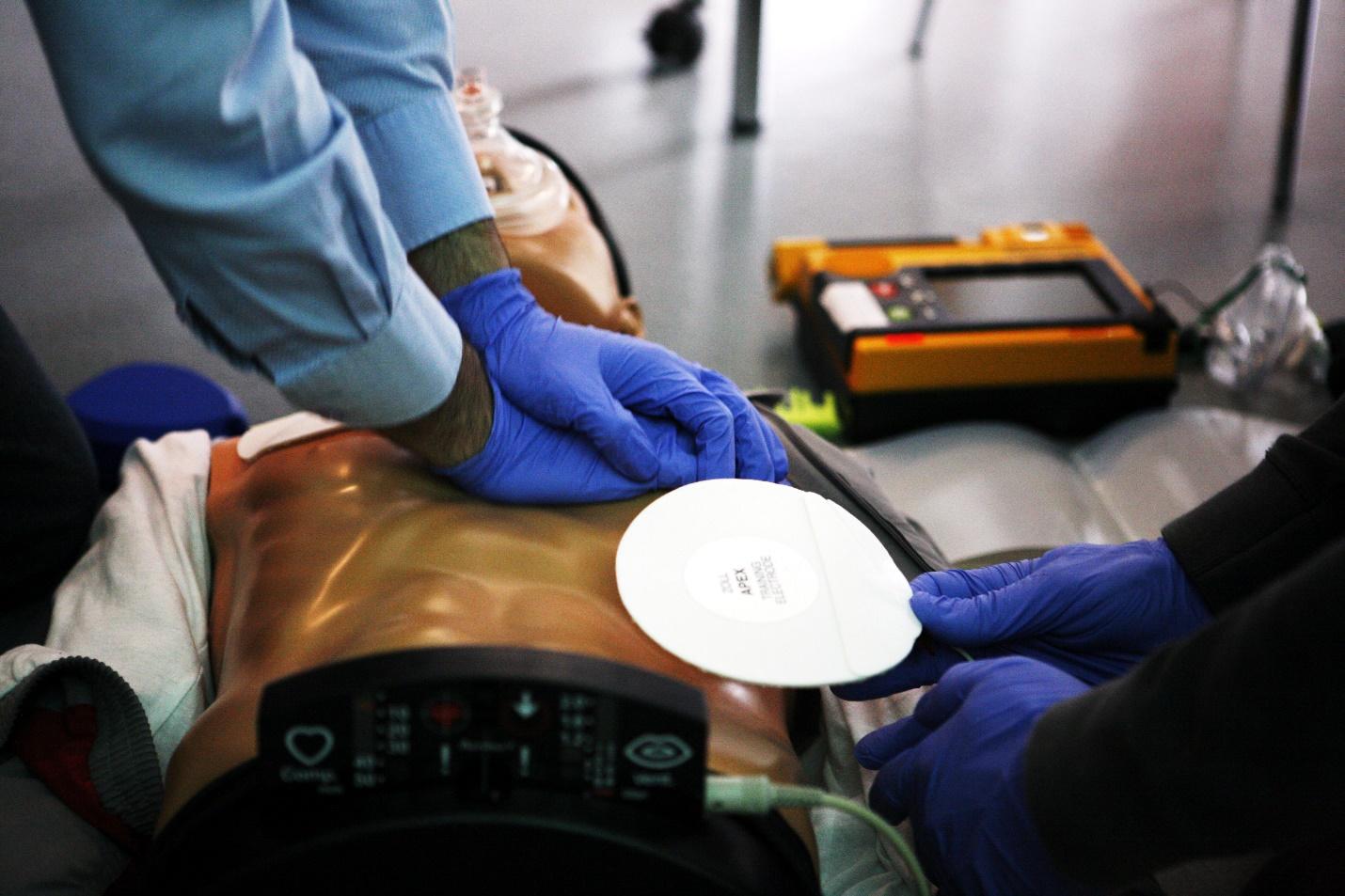 The image of a security guard in our minds is that of a someone who protects us from dangers and saves our property from intruders. We always look for a person who is strong with quick reflexes to hire as a security guard. The idea is to protect ourselves and our property from potential dangers. But these are not the only qualities to look for in a security guard in Alberta. Being able to help in all types of emergency situations is what you need from your security guard in Alberta. Apart from ensuring the security of a premise, a security guard should be able to deal with medical emergencies as well. To provide medical assistance, a security guard should be provided with CPR and first-aid training. But how can CPR and first-aid training to a security guard benefit you? Well, here are some reasons that specify the importance of CPR and first-aid training for security guards.
The First Responders Effect
When you have a sudden medical emergency such as an asthmatic attack or a heart attack at your premise or an event held by you, the best survival chance for the person suffering from the emergency is to give him immediate medical assistance. A first responder is a person who tries to resuscitate a person before the medical help arrives. When you have CPR and first-aid trained security guards around, they are able to provide a quick medical response to such patients without wasting any time.
To Manage Sudden Emergencies
A large premise or an event is a place that has many people gathered in one place. When such a large number of people are gathered together, ensuring their safety is a must. Apart from medical emergencies, there are chances of disasters such as a fire breakout or a stampede. In situations like these, a medically trained security guard will be able to provide the injured with medical help and dressing to control the wounds until proper medical help is available.
The Knowledge Of Right Technique
Medical emergencies such as heart attacks and major disasters such as stampede require immediate medical help for the victims. This medical help is not just about applying bandages to stop the bleeding and pumping the chest to help the heart beat. Without proper medical training, the CPR efforts could actually break the ribs of a victim. Also, if proper dressing technique is not used on injured victims, they could bleed to death. Trained security guards know the right technique which helps the victims and not harms them.
The Need To Secure Calmly
When security guards are trained in first aid and CPR, they are also taught how to keep their calm in such situations. This calm demeanor is helpful to relax the victim and provide optimum medical help.
You cannot just secure your property without thinking about the people on the property. Apart from securing their valuables, ensuring quick medical help for them is also essential. This is where the CPR and first aid trained security guards in Alberta come to your rescue. To know more about these guards and to hire them, get in touch with GPS Securities.