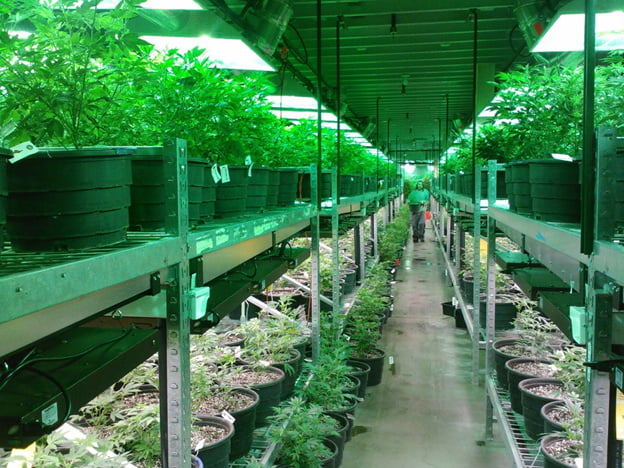 About 14% of Canadians or 4.2 million Canadians use cannabis for medical or recreational reasons. This means that industries dealing with Cannabis are many in the country. Although Cannabis has been legalised in the country now, it is still exposed to a lot of threats such as damage and thefts. Hence, it becomes very necessary to safeguard premises that store and use Cannabis in any form. If you deal with this industry, you can consider getting the following security systems for your Cannabis industry premises.
1) Surveillance System
Video surveillance system can be crucial of all security systems available for this industry. Close circuited cameras (CCTVs) installed at different points and angles on the industry can perform several tasks at once. The most obvious thing that video surveillance cameras do is record the activities happening on site. The monitoring staff constantly views the footage of these cameras on the industry premises or at a centralised security centre. In both cases, someone is closely keeping an eye on everything that happens inside and around the industry. In case a burglar or intruder breaks in, they can be easily caught immediately with the help of monitored footage.
2) Access Control System
When it comes to the security of the Cannabis industry, it is crucial to keep track of all entries and exits that happen daily. You surely don't want any undesired, rather unauthorised person to visit or even trespass your property. Therefore, it's important to install smart access control systems at every entry-point of your industry. These systems will produce audio, visual, or both types of alerts when an unauthorised person tries to break in. This way, you can be alert and respond to a threat immediately.
3) Security Guards
Physical security is just as important as digital security. You will also need to employ security guards at different parts of your property to look after the area. These guards will ensure that everything on the premise in under control. They will prevent undesired people from entering and also keep track of employees entering and leaving the industry. And in case of theft or attack, these guards will be the first ones to respond and take the situation under control so that nothing or nobody is affected.
4) Alarm System
Other threats to your Cannabis industry can be from natural calamities. An earthquake or fire breakout can affect your industry and cause loss worth million dollars. Therefore, be prepared for such dismays with the right alarm systems. Alarm systems are fitted with various detectors and alerts that can identify threats and alert you in time. With the help of these alarm systems, you can take the necessary measures to safeguard your employees, machinery, and cannabis stock.
These security systems add multi-layered security, something that a Cannabis industry strongly needs. So make sure that you choose these security systems from a reputed company that deals in providing security measures to your industry.