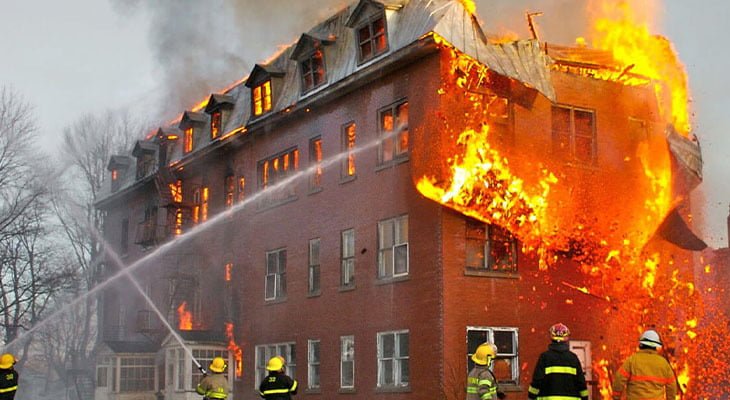 A fire watch security guard is not just a simple security guard. In fact, they are always on double duty. Mainly they serve as security personnel but are also responsible for protecting people from unwanted fires.
Also Read: How Security Guards Keep Parking Lots Safe
Unlike a regular guard who patrols and keeps unwanted intruders away from the area, they are guarding. A fire watch security guard undergoes special training to become the first responder in case a fire breaks out.
Since fire can spread quickly, fire watch security personnel have to be alert at all times. A little negligence on their end can cause catastrophic conditions. Not only this but fire watch security guards perform many more important functions. The following blog enlists some of the important duties that fire watch security guards perform.
Evacuate People From The Location
If a fire breaks out, the first duty of the assigned fire guard is to evacuate the area by acting fast while following security protocols. Since the response time allowed is significantly less at the time of a fire breaking out, the security guards should be able to work under pressure.
Check Fire Safety And Prevention Equipment
Nothing is worse than fire safety equipment not working when needed. To avoid this mishap, fire security guards when on the duty have a proper schedule set to check the fire safety and prevention equipment.
After doing this the guards upgrade the logs with information such as the expiration date of the fire extinguishers so that they can tell management when the fire extinguishers need to be replaced.
Reporting Safety Concerns
After checking the fire extinguishers and other safety equipment, the fire guards also look out for suspicious things that can cause a fire to break out. For instance, some condominiums provide barbeque grills for their tenants to enjoy their evenings with family and friends. However, if these grills are left with a lump of single burning coal it can easily ignite fires that can result in heavy monetary and human losses.
Clear Walkways And Exits
During their working hours, the security guards walk around the area and check doorways, emergency exits, and hallways to ensure that there are no obstructions in case of emergency evacuations. Because if in the case of fire, the emergency exits are not clear and have obstructions, security guards would find it difficult to evacuate the individuals safely from the direct planned routes.
Construction Site Protection
Construction sites are the most vulnerable areas when it comes to thefts, fire, and other malicious activities. They are filled with construction materials, vulnerable structures, and heavy expensive machinery. The very reason why you need a permit to start construction in any area.
This is the reason why people hire a special security company to provide them with careful and tight construction site security. Many local regulators need construction contractors to hire a special fire security guard to get all the required permits.
Acts As A Substitute For Fire Alarms
Mishaps can occur at any time, while your electrical gadgets may malfunction due to power outages and problems. In these cases, you need a fire-watch security guard to step into action and initiate an evacuation, and call for help.
Carry Necessary Tools
Although Canada has one of the best fire rescue team response times in the world, still they may not be able to reach the place of the fire right away for one reason or another. This is where a fire-security guard is required to carry all the emergency equipment to help people and other important things safely out of the situation.
About Us
GPS Security is a trusted and well-known security company serving in western Canada. We offer a wide range of services including cyber security, physical security, cannabis marijuana security, camp security, crisis management, electronic security, event security, and specialized security guard services.
Each of our security plans is well-thought, planned, and uses updated technologies to provide you with a secure feeling with peace of mind. If you are looking for ways to secure your business with an interconnected physical and cyber security plan, procedure, and deployments, get connected with us here.