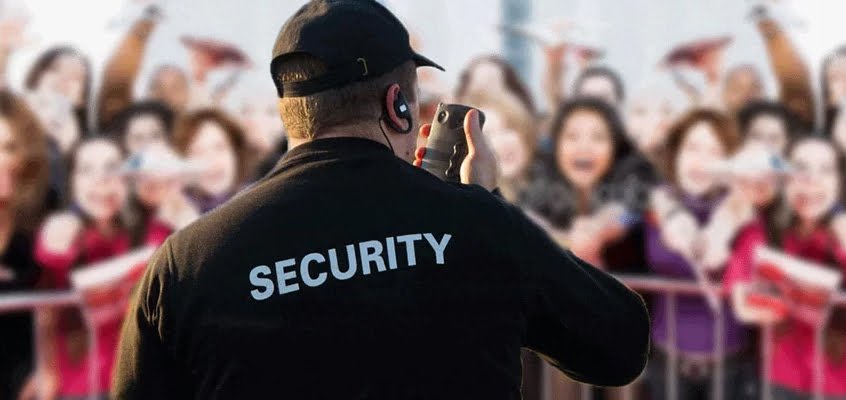 Professional event security guards play an essential part in maximizing the security of an event in many different ways. They deal with crowd management to ensure the safety of everyone who attends your event.
As a professional security guard company, we have a team of fully trained and qualified event security guards who are well-versed in such procedures. However, if you need to become more familiar with the role of event security guards in crowd management, keep reading.
The Significance Of Event Security Guards In Crowd Management
There are numerous crowded events that require thorough planning and a strategy for crowd management. Sporting events, festivals, and concerts, primarily, should always be handled by experts to avoid any unwanted incidents.
By hiring event security guards you can help ensure that the crowds remain safe and orderly at your events. Trained guards can enforce the event rules and also guide attendees in case of an emergency.
Also Read: How To Improve Your Cannabis Security System?
Safety
An event security guard's primary role is to ensure that everyone attending the event is safe and secure. They proactively scan the event venue for different types of potential threats and deal with them.
Moreover, event security guards remain alert at all times to make sure they can act quickly in case a threat emerges in the event. Experienced event security guards also ensure that they are continuously in touch with the event organizers to remain updated about any significant changes in the event activities and security measures.
Dealing with such technical security procedures with proper training is feasible for event organizations. Therefore, it is recommended that you maximize an event's safety and security by hiring event security guards from a reliable security company.
Control Guests Flow
Arranging a large-scale event with lots of guests can be very challenging for organizers. In such circumstances, it typically takes effort to handle the number of guests coming in and out of the event.
This is why hiring professional security guards for event security and crowd management is essential. They can professionally control the flow of people entering and exiting the venue while making sure the guests are having a safe and enjoyable time.
Moreover, event security guards can ensure that an event does not get chaotic due to potential issues like excessive drinking and rowdiness. People behaving in an inappropriate manner are handled by the guards in a professional manner as per the specific event safety protocols decided by the organizers.
Ultimately, controlling the flow of people at an event is essential to ensure uninvited guests don't crash the event and cause a scene. It also means that if you want to host an exclusive, safe, and invitation-only event, you can rely on event security guards for the best job.
Coordinate With Local Law Enforcement
Event security guards should be an essential part of any event organization team. In this way, they can take steps from the very beginning to maximize the security of an event.
Moreover, the security guard company can help you design specific security guidelines and protocols, such as implementing barrier perimeters and searching bags upon entry. Most importantly, event security guards can coordinate with local law enforcement agencies to handle potential security threats.
Monitor The Crowd
Monitoring the crowd's behavior is necessary for specific situations. It is not possible for event organizers to keep an eye on every guest as they have to look after various other aspects to conduct a successful event.
Nevertheless, event security guards have plenty of experience in keeping an event safe and secure by assessing the overall environment as well as identifying any potential individuals that can pose a threat to the event's security. Guards can watch for hostile behavior and implement the necessary crowd control protocols.
About GPS Security
GPS Security is a professional security company in Canada. We have a large team of trained, qualified, and experienced security professionals who can deal with various aspects of security.
Our team of event security guards is capable of handling the security of events of all types and scales. Contact us to get the best security services in Canada.