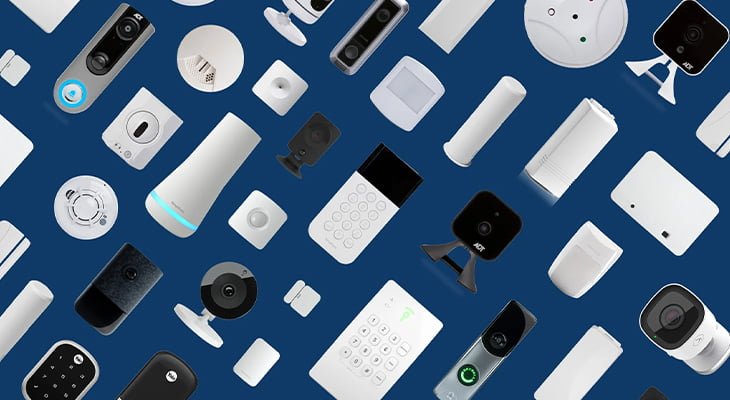 In today's world having a security system has become an absolute necessity. Due to an increase in criminal activity, everyone now prefers to have a security system for their house, workplace and business.
According to Statista, in Canada there were 50.7 robberies reported per 100,000 houses from 2000 to 2020. Similarly, in a study it was reported that there were 1.17M property crimes reported in Canada in the year 2000 to 2020 and the violent crime index was 87.03%.
So, these numbers show how important it has become for Canadians to have a proper security system in their homes and workplaces.
The first thing that comes to your mind while moving into a new home is how you can keep your house safe, as just like everyone else your top priority is to keep your property, family and home safe.
So to ensure the safety of your home and family you should hire a certified security company or install security systems in your house.
Also Read:
How To Choose The Best Security Company Near You
Professional security companies have trained and skilled security guards who will protect your house from criminal atrocities and will handle stressful situations.
Once you have decided to install a security system then the next step is to decide whether you want an unmonitored or monitored security system.
Both systems have their pros and cons so in this blog post we will talk in detail about the key difference between both systems to help you choose the best option for your house.
Unmonitored Security System
An unmonitored security system consists of technologies such as sirens, alarms, cameras and other devices that send alerts to you when something seems amiss or fishy.
An unmonitored security system can be divided into two categories; a fully unmonitored system or a self-monitored system.
A self-monitored security system is linked to your mobile and sends alerts and notifications to you in case of an emergency whereas a fully unmonitored security system records video footage and sets off loud alarms if an intruder is detected. The following are some of the pros and cons of an unmonitored security system:
It Is Cheaper
The biggest advantage of an unmonitored security system is that it is more affordable than a monitored security system. In an unmonitored security system, you only have to pay for the upfront cost of the equipment.
For the installation, you can either hire a professional or even install it by yourself using a screwdriver. If you hire a professional then you will need to pay an installation fee. That is the total cost of installing an unmonitored security system which is cheaper than a monitored security system.
It Provides Less Safety
The biggest drawback of an unmonitored security system is that it provides less security because although it might deter some potential criminals and tell you about an intruder entering your house, it can do nothing to stop the criminals from entering your house.
An unmonitored system can only turn on alarms and sirens apart from that they can do nothing to stop criminals.
Monitored Security System
A monitored security system includes the same technology and equipment as an unmonitored system but the only difference is that it has a professional security guard to keep an eye on your whole security system.
Here are some pros and cons of a monitored security system.
It Will Make Your Life Easier
The main advantage of having a monitored security system is that it will make your life easier and stress-free.
As with a monitored security system you get a security guard who keeps a close eye on your home's security systems and is equipped to handle all stressful situations.
Hence you won't have to worry about the security of your house and you can shift your focus on other important things in your life.
It Is Expensives
The only drawback of a monitored security system is that it is a bit more costly than an unmonitored security system because you won't only have to pay for the equipment cost but will also have to pay the security personnel monthly fee.
About GPS Security Group
GPS Security Group is a certified alarm system and video monitoring company in Western Canada. We provide complete alarm and video monitoring services to our clients. Our other services include; security guards, event security, cannabis security, cyber and online security, camp security, crisis management, and more.
If you would like to benefit from our complete security solutions contact us now.