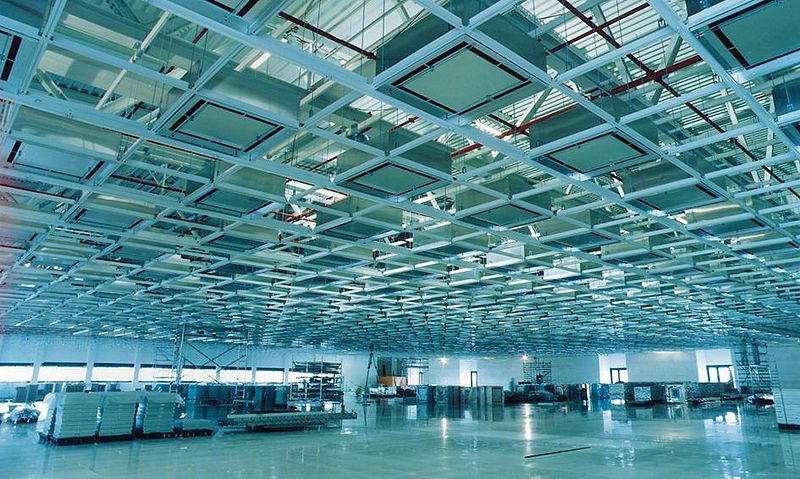 Running a manufacturing unit or a factory and keeping your employees and assets safe can be a challenge. Manufacturing factories must consider numerous factors in order to develop their own security measures. Below are some security systems and services for manufacturing units that you can consider.
Mobile Patrolling Service
A mobile patrolling service includes a group of highly skilled security guards who patrol and monitor your manufacturing unit from the outside on a regular basis. They inspect thoroughly and make sure that everything is under control and there is no case or chances of any mishap, accident, crime, or any other problem.
Fire Detection and Fire Watch Services
We all know raw materials and fire are the best friends. But, when they come together, they just cause loss of dollars and resources. A fire breakout can occur anytime if you don't take all the essential precautions. It becomes crucial to have enough fire detection and fire fighting tools and systems on site to deal with a sudden fire accident.
First aid CPR Services
Any kind of mishap can occur at any point of time inside the manufacturing unit. Improper use of machinery or raw materials can be harmful and dangerous for the people inside the factory. Hence, it is better to have your manufacturing unit secured and covered with first aid services. You can also appoint first aid CPR security guards as they are trained to take care of the sufferers.
Security Guards
Security guards are the heroes for securing any commercial site. Known for performing innumerable tasks, these physical surveillance-providers ensure total safety of the manufacturing unit. They are responsible for communicating with the employees, restrict unidentified entries, and maintain a calm environment within the factory premises.
Security Cameras
Needless to mention, security cameras cover every corner of your manufacturing unit. The monitoring officers can closely monitor the daily activities happening in and around the unit. Not only this, these cameras record the footages when the unit is not functioning. In the case of any rare criminal activity, the recorded footages can also help to catch the criminals.
Access Control System
Managed and monitored access control is an essential factor in safeguarding the manufacturing unit. Any unauthorized, unknown person can try to enter the factory and cause safety risks to the information, machinery, products, materials, or employees. Access control system will restrict the unwanted entry and allow only the authorized workers and people.
Risk Management Service
Manufacturing units are constantly exposed to dangers and failures. The risk management officers are trained not only to recognize safety hazards but also to respond by taking appropriate actions.
We understand the safety challenges of your manufacturing unit and hence, we provide tailored security systems and services based on your needs. Select from our wide range of  Edmonton security services, and make your business and employees totally safe.