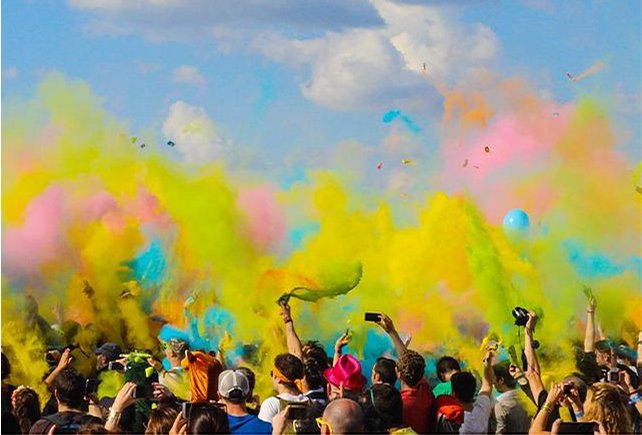 Organizing an outdoor event is not an easy task. There are various aspects you need to keep in mind. Since you will be gathering a large number of people together, it is crucial to ensure their safety. The safety of the crowd coming to your event is your responsibility. So how do you go about planning a security plan for your event? Here are a few tips enlisted by Calgary security professionals to help you come up with a good security plan for your outdoor event.
Secure the Perimeter
The very first thing to do after you decide on the location for your outdoor event is to define the boundaries of the area booked specifically for the event. If you have it at a public place, this step is crucial. You would not want people without the access to your event to be a part of it. Put up perimeter fences and keep designated entries and exits to avoid the unwanted crowd.
Hire Security Personnel
Once you have decided the entry and the exit, securing your event with guards is crucial. Place security guards at every entry and exit point to make sure only the people with an invitation or valid passes can enter. Another kind of personnel to consider are mobile patrol security guards. These guards do not stand in one place but keep roaming in the event area, ensuring that no disruption is taking place.
Outdoor events are temporary and take place on the open ground. To have surveillance of CCTV cameras in such places is difficult. Also, CCTV cameras are a more permanent security method. The solution to this problem is mobile surveillance systems. Just like mobile patrol security, there are mobile surveillance trailers. These are vehicular surveillance with cameras to monitor your event remotely. Their mobility makes them the best solution for any outdoor event.
Use Adequate Lights
Having a well lit up area is something to consider when you are having an evening or night event. Darkness is a good camouflage for criminals and thieves to hide and pickpockets. Ensuring good illumination throughout the event area safeguards the crowd.
Ensure Availability of Medical Help
With a large number of people gathering together in an open space, accidents are a possibility. To ensure complete safety of the crowd attending your event, having medical help at the event is a must. GPS Security Group provides first aid CPR security guards for events, who are trained to handle medical situations such as allergic reactions, asthma, panic attack, hyperventilation, fainting, etc.
People will come to your event to enjoy it. To enjoy your event wholeheartedly, the people attending your event should feel safe and have a pleasant experience. Implement good safety measures and secure your event. Reach out to one of the best Calgary security companies to create a comprehensive security plan for your outdoor event.