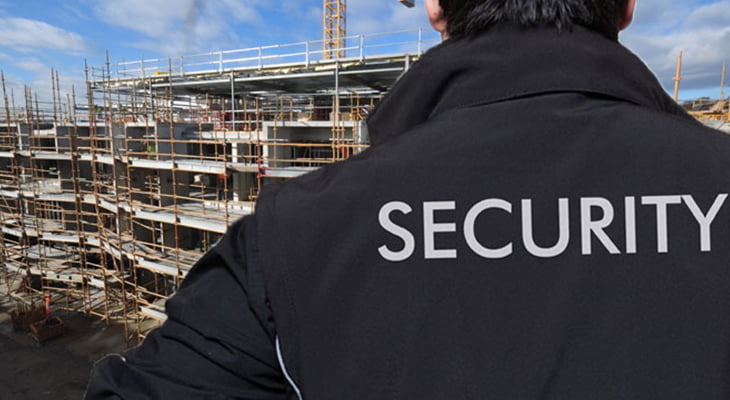 Construction sites are one of the world's most dangerous workplaces and have their fair share of security concerns. From the theft of expensive equipment to fatal accidents, vandalism, trespassing, and criminal activities, construction sites have made the headlines many times for several security incidents. In the U.S. alone, the number of illegal activities and equipment theft from construction sites has been on the rise by 10% since 1996. If not worse, Canada follows almost a similar trend and loses approximately $50 million annually to equipment theft from work sites.
If you run a construction firm, it is your responsibility to ensure that your employees and onsite machinery are safe and secure. You must familiarize yourself with the risks your building site and employers are exposed to. Hiring a security company will ensure that your day-to-day tasks on the site are well-managed and protected.
Below we mention some of the most common risks that can affect your construction site's security and how you can tackle them.
Theft And Vandalism
Your construction site has tons of expensive tools, equipment, and machinery. Without proper security measures, they become an easy and attractive target for thieves and vandals. However, it is crucial to note that controlling construction site theft and vandalism can make a huge difference between profit and loss for a project. As the costs to replace stolen goods and restore the vandalized property can negatively impact your project's budget and timeline.
All this makes it worthwhile to invest in a good security company that can discourage potential criminals from looting or vandalizing the property.
Access Control
A construction site is a busy place, and the staff needs to come and go all the time. This makes it highly challenging for management to keep track of unauthorized people accessing the site. Moreover, just putting up a sign that says "No trespassing" is not enough. Due to the high risk involved in this category, it is essential to hire a dedicated security firm that can provide practical solutions to keep an eye on everyone accessing the site.
GPS Security provides 24/7 video monitoring on construction sites. Our special video monitoring includes services like face detection, crowd detection, intrusion detection, vehicle license plate recognition, and more.
Workplace Hazards
The construction industry involves a wide range of workplace hazards, making it one of the top sectors to have the highest fatality rate. This is because the workers at a construction site are regularly working nearby heavy and dangerous machinery and are required to operate under extreme circumstances. These conditions contain; working at heights, near moving objects, and near improperly fitted power lines. These situations can easily result in falls, slips, electrocution, and other accidents.
For these reasons, it is crucial to have a trained and skilled security team that can handle the problem almost immediately. At GPS Security, we offer Alarm Response Security Guard Services. When an alarm goes off in such conditions, the nearest guard is dispatched immediately for a quick response. Our skilled security guards are trained in first aid and CPR.
About GPS Security
GPS Security Group provides a wide range of security services. We ensure your construction site is safe so that there are no chances of theft, vandalism, and other types of crime happening within or around your premises. If you are interested in learning more about our construction site security services, please visit our website or feel free to contact us at 1-844-989-2017.