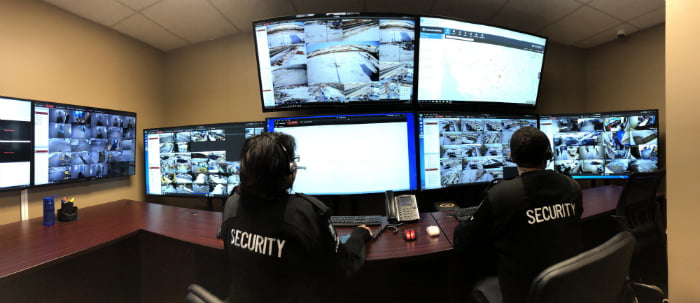 Do you feel the need to have electronic surveillance in your building but you are not sure if it's a good investment? Well, electronic surveillance is for sure a great investment concerning security. Electronic surveillance is becoming more and more advanced with each passing year. It can do wonders for residences and businesses that are interested in monitoring and extra protection. Congress, judiciary, military, and law enforcement uses this technology. Electronic surveillance provides users with various benefits.
Reduces Theft, Loss, and Vandalism
Electronic surveillance includes a variety of devices such as CCTV, cameras, digital video equipment, and other audio-visual means. It can also refer to surveillance via computers or mobile phones. Electronic surveillance can provide a clear image of thieves and vandals. You can prosecute the suspects involved in any incidents that take place within the range of your surveillance equipment. If required, you can provide law enforcement with the quality images and videos recorded by the surveillance cameras. By using good quality video resolution and coverage angles, you can spend less money on the coverage aspect.
Installs Easily and Effective Implementation
Installing digital surveillance is easy. These systems require less equipment than their analog counterparts. Electronic surveillance equipment would help your security team be more effective in surveillance. Modern advanced digital surveillance systems require much less work to maintain and install.
Improves Accessibility
With the latest digital video surveillance systems, you can store all the footage captured by your camera. Digital surveillance systems provide ample storage space to store data. Not only does it monitor security camera footage in your office premises, but also provides you the flexibility of secure remote login. You can easily view the security footage and live streams anytime from anywhere.
Improves Productivity
You can install electronic surveillance in your company to monitor your employees. Having surveillance in your office can encourage your employees to work more efficiently. Employees may feel safer, take breaks routinely and remain on tasks aware of the digital surveillance monitoring them.
Saves Time
Electronic surveillance system keeps a sharp eye on the activities in your business premises. It take time to watch every footage recorded by the surveillance cameras. Watching each and every minute of security camera footage is not possible humanly. Electronic surveillance includes distributed intelligence that helps you to monitor the surveillance feed. They help to pick up suspicious events, activities, and specified behavior through recognition of movement patterns. Alerts are generated to inform the security team.
Electronic surveillance may be your best choice if you want to better the security system in your building. If you are concerned about the safety of your business, then our security team trained in electronic surveillance can analyze and record any suspicious activity on and in the vicinity of your business premises. Contact GPS Security Group to get electronic surveillance in your building today!