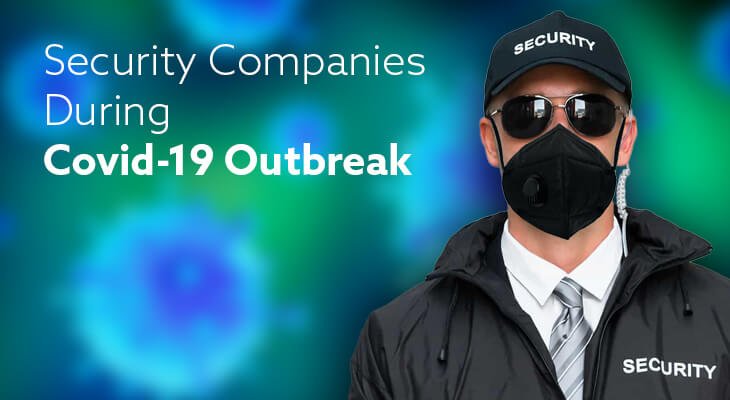 Security professionals are the ones who have to remain at the front of it all, protecting people from the outrageous effects of the virus COVID-19. They have to be there to keep the security checks in place while protecting themselves from the coronavirus. There are several changes they have to make in their regular operations and SOPS's in order to be more vigilant and careful during this unforeseen situation.
Must apply safety measures for COVID-19
The most important thing for the security guards of a professional company is to make sure that they neither get the infection from the surroundings nor that they receive or transmit it further to or from other people. These guards are responsible for encountering whoever comes into the premises, therefore they have to be extra careful not only for their safety but also for the well being of the people.
They must wear protective suits and masks keeping themselves and others safe from this virus. In addition to this, they must also disinfect and sanitize themselves time and time again during their shift as well.
When their shift ends, they must make sure that they are properly cleaned and washed so that they do not carry the infection to their home and residences. Similar should be the case when they come from home to take on their job every day. They must make sure they have properly disinfected their clothes and their bodies to assure they do not transport the virus from outside to the premises where they are performing their duties.
Security guards must be minimum in number
Another measure security companies must take in such situations is to minimize the number of security personnel in an area. Without jeopardizing the efficiency of security and mitigation of security risks, if there's any area where the number of people can be reduced, it must be done. A minimum number of people must be exposed to the threat of this virus.
Lockdown raises the risks
When industries, offices, and other buildings are mostly facing lockdown and are not open, thieves might take advantage of this situation. The risks can be higher than on normal days. There has to be a proper plan of how to rotate the security personnel in shifts so that they don't leave any loophole in the security of the business.
The rotation and duty hours must be planned in a way that it does not give any easy passage into the premises to the criminals, and also makes sure security personnel are not exposed unnecessarily to the threats of getting infected from this virus or become a source of spreading it.
Better communication needed
The need for a better and improved communication between the authorities and security guards is more than ever before. The situation the world is dealing with is very dynamic and unexpected. Security companies must remain updated and be able to inform their people and staff about the necessary changes. The actions have to be taken in time to avoid mistakes. Timely communication can save lives and delayed actions can cost the lives of many innocent people.
About GPS Security
GPS security realizes the importance of providing security to your business even in this COVID-19 outbreak and is prepared to go to the limits to make sure that both our staff members and your business are safe from COVID-19 and criminals. We are proud to continue our services during this hard time, as there are some professions in which there is no work from home option. We are here to protect you and your business 24/7. Visit our website gps-securitygroup.com to know more about us or you can also contact us to get yourself protected and secured by clicking here, contact us.