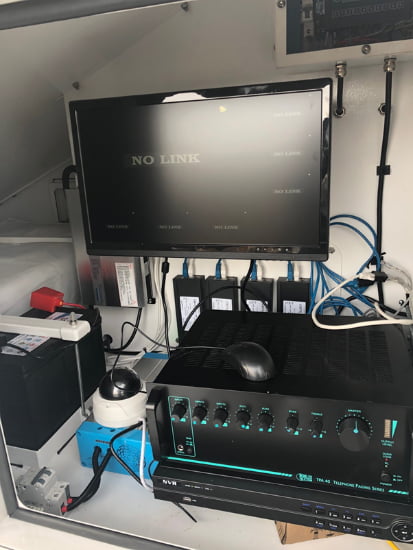 Video cameras are extensively used in surveillance applications, including video surveillance, to examine public areas such as stations, airports, shopping malls, theatres, retail stores, etc. Video monitoring is advancing by implementing the functionalities of existing surveillance systems with new software, making video monitoring the next big surveillance technique of the future. Look out for these features in the next generation of video monitoring.
Face Detection
While the process of face detection is complex, face detection algorithms often begin by searching for human eyes. Eyes are the easiest facial features to detect by a computer. Once the eyes are detected, the algorithm might then attempt to detect facial regions including the eyebrows, mouth, nose, nostrils, and iris. The algorithm surmises the identified facial region and applies the additional tests to validate whether it has detected the face. Video surveillance of the future will provide face detection, making it easier to recognize criminals.
Time Analysis Queue Management
Queue monitoring with the help of cameras provides you with invaluable insights into how long customers have to queue to pay for items and how much time customers spend in the aisles. Alerts can be generated automatically to the store's management when there is a sudden influx of customers. Thus, the manager can then allocate extra staff to checkouts before the customers arrive to pay.
Perimeter Monitoring
This type of system provides layers of security at the perimeter, within a given premise. Video monitoring systems improve the ability to detect unauthorized individuals who approach and breach the security of premises. Perimeter monitoring can automatically alert and notify security personnel. It allows the monitoring of critical areas for potential security threats, hazards, or intrusions while at the same time increasing surveillance efficiency and reducing costs.
Intrusion Detection
With the help of a video-enabled intrusion detection system, you can record the entries and exits in your property. You can even send the logs of all entries into the property to the police department if there is a threat. When merged with video monitoring, the intrusion detection system detects movement or unauthorized activity in a sensitive or high-security area. It helps to identify threats proactively before they escalate.
Considering the increasing threats of terrorism and criminal activities worldwide, coordinated efforts with video monitoring are required to maintain safety and security. GPS Securities offers all the integrated software mentioned above with remote monitoring along with video monitoring services. Contact our security service providers for more information. We are present in Red Deer, Edmonton, Calgary, and across Alberta.