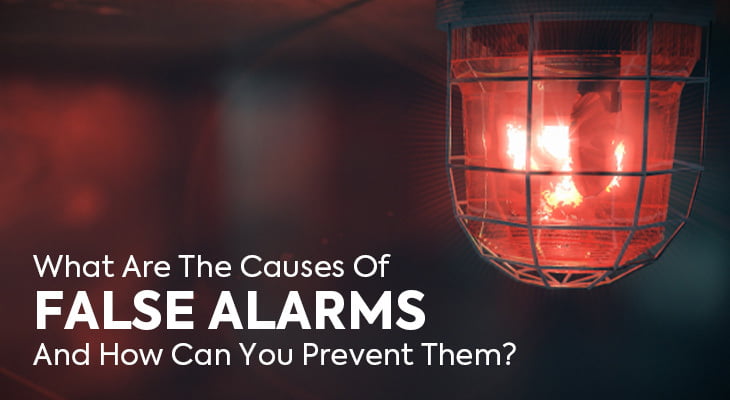 Despite the advancement in technology and AI integration, false alarms happen. False alarms signal you about a danger that is not there. False alarms are a nuisance in residential properties, and are even more problematic for commercial buildings.
False alarms can trigger emergency security situations without any need. This can create panic among people for no reason leading to bigger chaos. Human failure and technological limitations are responsible for this. More than 50% of alarms that trigger are false alarms. That is why police have become unresponsive because they think it could be just another false alarm.
However, security companies are trying to overcome this problem. GPS Security has introduced its video monitoring system with a special integration of false alarm detection. It integrates AI technology to reduce false alarms by up to 90%.
False alarms are serious threats to public safety and the company's security efficiency. To prevent false alarms, you must know its causes. Our blog will focus on the major causes of false alarms and what you can do to avoid them.
Causes Of False Alarms
Lack Of Practice
Many people install alarms in their homes but don't know how to manage them. Human error can lead to false alarms. Forgetting to close doors, children playing with access panels, and improper training for using security systems can trigger false alarms.
Pet Motion
Your pets are often not recognized by your security system. This can limit their movement in the house otherwise resulting in a false alarm being triggered. There are special movement sensors installed in some security systems that allow free-roaming of pets. GPS Security offers an AI integrated video monitoring system that warns you about your area of interest's actual security issues.
Regular Maintenance
Just like any other thing, video monitoring also requires regular maintenance. Dirty sensors and uncharged batteries can lead to false alarms. Most equipment will notify you about your systems batteries being low signaling you to change them as soon as possible. However, you can also contact your security management company to help you with this issue.
Also, some with things having motion, such as balloons, decorations, and curtains, these can also cause false alarms. Spider webs can also trigger and cause false alarms. Make sure to keep that area clean.
Not Remembering Your Code
Home and commercial security systems come with key codes in order to let you enter a home or a certain room. If you fail to enter the right code into the system at the time because of not remembering it or anything else, your false alarm system will be triggered.
Improper Installation Of The System
Improper installation or choosing the wrong location can also trigger a false alarm. Improper installation of sensors may include areas like:
A sensor near cooking areas: it may consider the smoke to be suspicious and trigger a false alarm
A sensor near your HVAC: their fog can cause false alarms
A sensor near your blinds: the movement of curtains can also cause false alarms
Moreover, faulty equipment can also be the reason behind false alarms. Having outdated technology with old equipment that needs to be replaced can also cause this.
How Can You Prevent False Alarms?
Choose The Right Security Service
Your security system depends a lot on your security company. A company that has the proper skilled professionals will be able to ensure the proper installation of the system and will make sure that everything is installed correctly.
Pet owners should ask for a security system that can detect their pets movement. Choose an AI integrated security system that ignores unnecessary things.
Close All Windows And Doors
Make a habit of closing your doors securely whenever you leave or are in the house. The gust and wind or a pets movement can trigger a false alarm.
Update To Modern Alarms
Old equipment becomes faulty and can trigger alarms even when not needed. Remote arm and disarm features can help the owner assess their security situation remotely. The special features may also include sending you alerts remotely and sending true intrusion detection alerts.
Apart from these, some other things that you can to do prevent false alarms are:
Having the proper training to use the security system and a brief familiarization period
Perform occasional maintenance
Keep your area clean
Installing your security system in a proper place
Checking its batteries
Checking for any new additions to the environment, such as plants, pets, or curtains.
How Can We Help You?
GPS Security is equipped with a modernized video monitoring system. We have an AI cloud-based false alarm detection system that can reduce false alarms by up to 90%. With our real-time video surveillance, you can man several screens. For more information, contact us here.