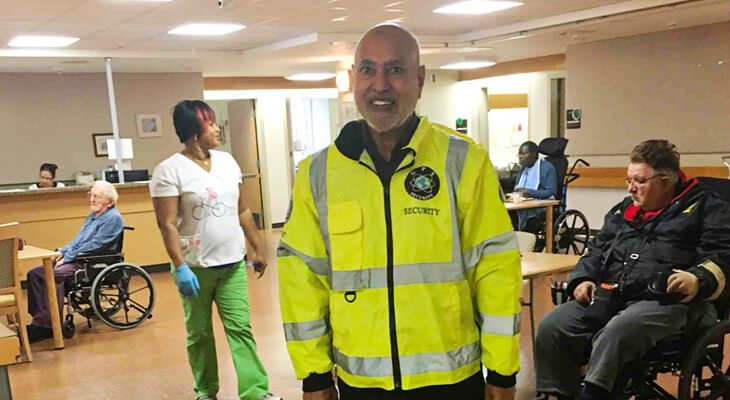 When you check into a hospital or other medical facility, your security should be the least of your concerns. Being in a very vulnerable position already, you should not have to worry about your valuables getting stolen or someone entering your room by force. But unfortunately, security issues in these places are often very high.
Medical facilities frequently become the target of hostile environments and anti-social behaviors, putting patients and staff at immense risk. Amidst these rising security concerns in such places, it has become necessary to have the most strict of policies and the latest security measures to keep things in order.
Below we discuss several security measures that will form an integral part of your hospital security system and will improve overall security.
Video Surveillance
Video surveillance or video monitoring is an essential tool for increasing hospital security. They are operational 24/7 and keep tabs on different activities around the hospital. They also help provide visual evidence to law enforcement authorities in case of criminal activity and other events that have taken place within and around the hospital.
By adding security cameras to your hospital, you can prevent false allegations, resolve employee disputes, prevent major crimes, prevent unauthorized entry of people in restricted areas, and watch for troubled patients.
Remote video monitoring is another advantage of video surveillance as it will allow your employees and security team to view camera footage of areas that can't physically be accessed at that point.
Intelligent Video Monitoring
Intelligent monitoring software can significantly increase your camera-based security. They use various algorithms to quickly detect suspicious activities and instantly alert the security team or people close to the vicinity.
Access Control System
Almost all hospitals have restricted areas in which visitors are not allowed to enter. It is best to install access control systems that will require keycards to enter these secure places. These systems only allow authorized people to pass through and can turn off entry to anyone at any time.
Screen Visitors
A great way to improve security in healthcare facilities is to screen everyone that goes in and out of the building. This is a critical security measure that most people miss. If you require everyone to check-in at the entrance, you can easily track suspicious visitors which can create problems for the hospital.
Integrated Security System
Integrating your security system is the best way to enhance security at your facility. They work best in case of emergencies and will make sure that all your security systems and measures become active in case of any breach or security threat.
For example, in case of a fire or outside attack, an integrated security system will help lock all restricted areas or unlock exit points through the access control system. It will also trigger alarms that will notify the concerned team to take quick action against the threat.
Hire A Reputable Security Company
Hospitals facing threats or healthcare workers facing workplace violence at the hands of colleagues or visitors has almost become a norm within healthcare facilities. Hospitals have become far less safe for patients and staff than ever before, but that does not mean they have to stay this way.
By hiring an experienced and reputable security company, you can make sure that your organization is safe from all kinds of threats. Furthermore, knowing that the right people guard your medical center with an integrated security system, you can have peace of mind, and have staff that is focused on their job instead of their safety.
At the GPS Security Group, we provide a variety of healthcare security services. Our experienced team can help you develop practices, policies, and systems to keep your vicinity well-protected and well-guarded. Contact us today to avail our security services for your healthcare setting throughout Western Canada.