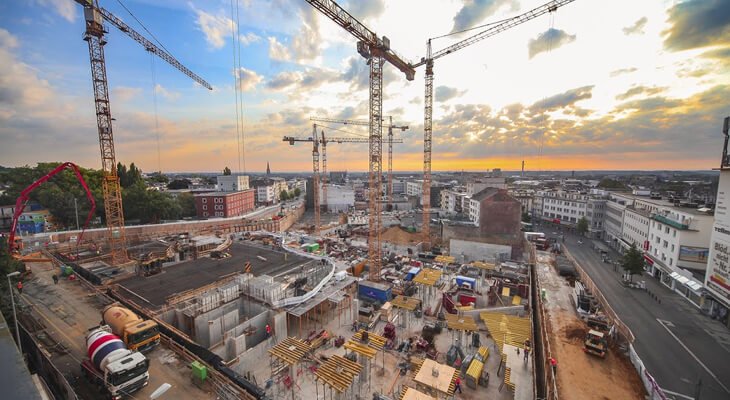 It's quite demoralizing as well as costly for any company to have their materials stolen from construction sites. Have you also had to deal with expensive equipment being stolen from your construction site? As per the National Equipment Register (NER) report, the total value of construction tools and equipment stolen each year lies somewhere between $300 million to $1 billion.
If you are facing constant hazards of theft at your construction site, then you should invest in specialized security and surveillance facilities. These may include 24/7 video monitoring, alarm response security guards, mobile patrolling security guards, and solar-powered mobile surveillance units for the complete safety of your construction locations.
Now, we will discuss some of the top benefits of video monitoring services for your construction sites:
Achieving Safer Work Sites
It's not easy for companies to gather concrete evidence about construction site mishaps and robberies in the absence of an online surveillance system. Some employees might forget details, while others could refuse to answer your questions because they don't want to report an actual incident. Mistakes do happen even if you have a low-risk construction site.
Installing security cameras on top of 25-foot poles which can live-stream events happening in 360 degrees, will help you record every incident. When you have everything documented, you can always go back and check your surveillance record for potential theft in case any discrepancies arise at the time of inventory.
Facing Fewer Numbers Of Lawsuits
Another significant advantage of live surveillance systems is that you're less vulnerable to facing lawsuits. These onsite security cameras can be your best temporary solution to monitor everything happening at your construction site in real-time. They also help you negate any potential lawsuit from disgruntled employees by proving there was no onsite accident.
Having Lower Insurance Costs
Organizations with 24/7 security cameras can ask for lower insurance rates from their insurance company. Ask your insurance provider if they need you to install a certain kind of camera to get a discount. Installing high-quality recording NVR cameras will provide you with consistent coverage and monitoring of your construction locations.
That's why remote surveillance cameras can be an excellent choice for your construction site, considering that you might get a reduction in your insurance premiums.
Efficient Record Keeping
Installing surveillance cameras at your construction location can help you keep track of when your staff members come and go and also ensure that they are adhering to their shift timings properly. You can also make sure that no extra individuals are entering and leaving your property.
In the case of heavily-crowded sites, it's essential to continually monitor and record the actions of your employees through 24/7 video monitoring. It also protects your business operations and your workers onsite through efficient record keeping of every event.
GPS Security Group provides leading video monitoring services across western Canada. Visit our website to get more insight or contact us for customized customer service.