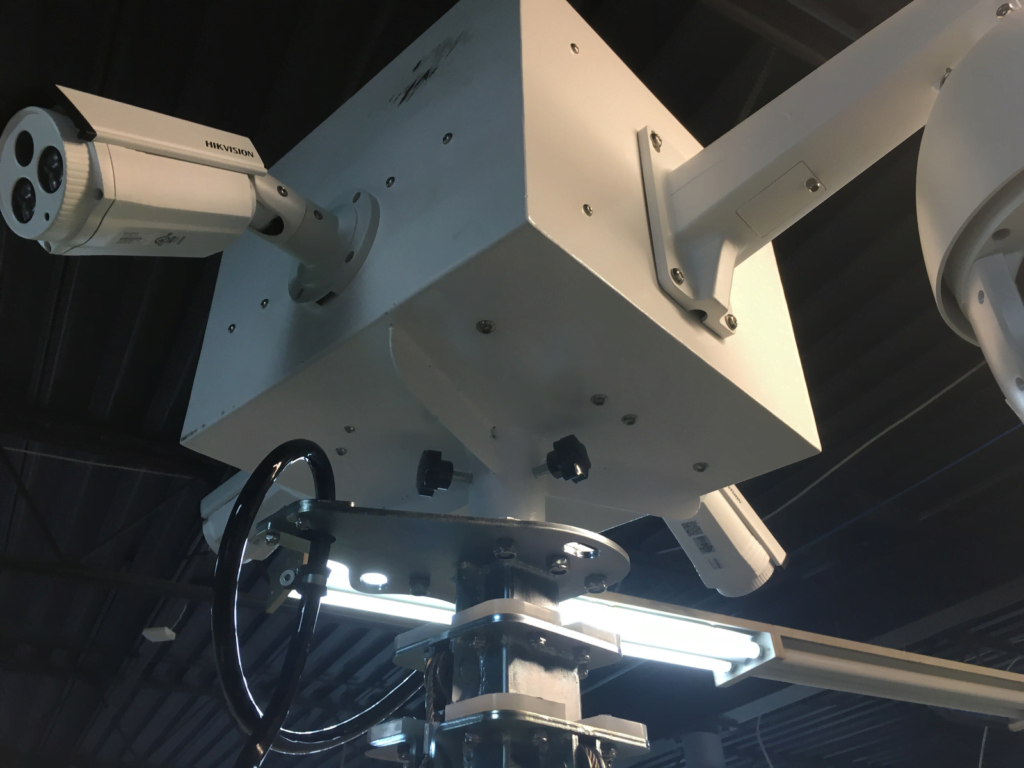 For long or short-term site security measures, mobile surveillance trailers can be a cost-effective security solution. The mobile surveillance trailers offered by GPS are easy to deploy, remotely monitored with IP HD cameras and can record data of up to 6 months. These units can be rented for as long as your company needs. Mobile surveillance trailers offer surveillance for a fraction of the cost of a security guard, whether they are employed to monitor an event, construction site or any site containing valuable assets.
You can get maximum protection by adding mobile surveillance units to your current static and mobile guard services. We offer video-enhanced security packages which use traditional patrol guards with mobile surveillance units. We have introduced our newest solar solution, the MSU HYBRID, which provides flexible and energy efficient surveillance solutions. These units can operate for up to 4 months in summer without refueling and up to 2 months in winter without refueling. We offer complete security solutions for your needs with a combination of mobile patrols and mobile surveillance units.
Let's take a look at various uses of mobile surveillance trailers:
Events and Festivals
You may wonder why would one need a mobile surveillance trailer for events or festivals when you can hire security guards and mobile patrolling security guards. Well, the answer is pretty straightforward, these units are used for advanced security measures. They add an extra layer of mobile video monitoring to any event or festival.
While security guards are essential for events, they are not as crucial as mobile surveillance trailers. These units can be really effective in preventing crimes. They help in spotting fights, pickpockets, or finding lost children. These trailers offer a superior 360-degree view.
Construction and Industrial Sites
Mobile surveillance trailers are quite useful at construction and industrial sites. Even though there are security guards patrolling the site, they may miss out on checking out a few shady places. Deploying mobile surveillance trailers is beneficial for those patrolling security guards as well because they work as an extra pair of eyes. Construction and industrial sites are massive, hence, they need to have mobile surveillance trailers. These sites have many unguarded areas which need to be thoroughly watched in order to deter burglars from invading the space.
Schools
It's beneficial to have mobile surveillance trailers in schools, as they help in keeping an eye on children and their activities. These surveilling units can act as deterrents. More than monitoring the activities of children, these trailers help in keeping a watch on the periphery of the school.
These trailers can be used for multiple businesses – car dealers, hospitals, manufacturing units, warehouses, etc.  Apart from the above mentioned businesses, these trailers are also useful for electrical utilities, oil and gas sites, pipeline construction, mining sites, factories, and laydown yards. If you wish to rent one, get in touch with us!