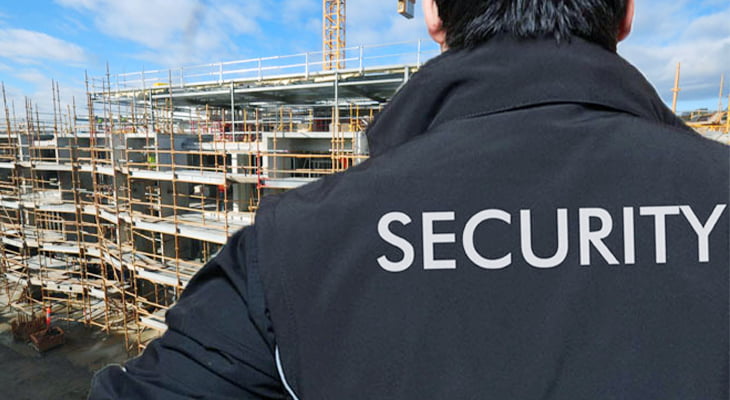 Construction sites are vulnerable to theft and vandalism. Burglars and vandals can steal your expensive materials and deliberately destroy your property. Protecting your materials and construction site becomes important to avoid damage to your business.
While security cameras are good to install at such places, there is no replacement for hiring onsite security to mitigate unpleasant situations. That's why we are emphasizing hiring security for your construction site. Below, we mention some useful tips to consider before hiring construction site security.
Research For The Most Suitable Security Service
Research various security services and get to know the services they offer. Find out what kind of security services you want and what the company is providing.
Don't go to their website only to look at the services they provide. Ask the company about the different security services they offer by arranging a meeting with them.
Look For References
It's always good to ask previous customers about their experience with a particular brand or company. Most companies have social media pages. You can also check their reviews on social media platforms.
Furthermore, if you have any friends who have recently hired a security service for some purpose, you can ask them too. Take your time to read and research, and then finalize a decision.
Ask About Their Services
Finding someone online and checking their services on their website is not enough. Maybe they haven't updated their website and are no longer offering some services. Or, perhaps there are now providing some additional services. Therefore, it's better to contact them before and ask them about the construction site services they are offering.
Check Their Experience
An experienced security service will know how to deal with unusual circumstances. Before hiring security guards, check their experience. Look for such a service experienced in providing security for construction purposes rather than providing general security services.
This way, you wouldn't have to teach them certain construction terms or site safety protocols. They will know it already, helping you save time. Moreover, this will also help to minimize initial stage mistakes.
Determine What Effects Security Will Have On Your Project
Any change in your project can create a ripple effect. Be it in security or anything, a slight change in your daily operations can affect everything. Find out how hiring security services will impact your construction project. Do they need a day or more to install special security features in the building or near the construction site?
Moreover, ask about what benefits it will bring to your construction site. For example, construction site insurance has coverage costs in case any undesirable incident occurs on the site. Hiring the right kind of security will minimize the risks of thieves, vandals, or trespassing, thus reducing coverage costs.
Test Their Training
Before hiring security individuals for your site, check their training. Hire a security guard who is trained in fire safety and first aid. Check for the other necessary training a security guard should have. You can also ask the company about their certifications. A professional security company will take care of their employee's training.
Ask About Timeframes
Many companies start giving their security services as soon as you sign a contract. However, some may take a few days to process and form a team for you. Some companies offer services on different schedules. Therefore, ask your company about when their team will be joining you.
How Can GPS Security Help You?
GPS Security Group employs well-trained professionals that leave no stone unturned to keep you and your property secure. We are the best security agency in Canada and offer a wide range of offline and online security services. You can visit our website or contact us for more information.