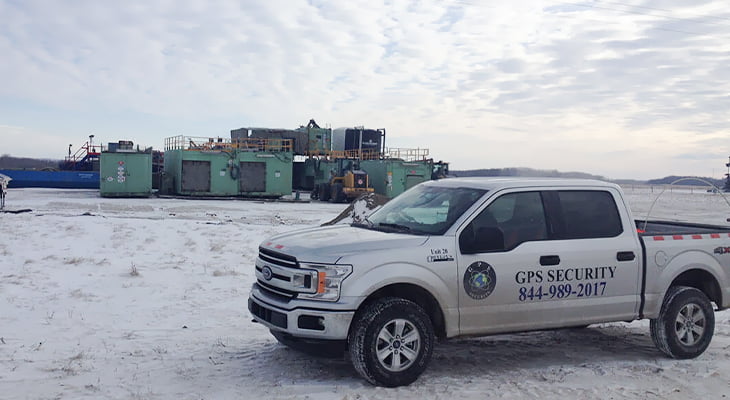 The oil and gas industry is an important asset for any country. This holds for Canada as well. That's why taking the right security measures is important to keep it safe from general burglars and terrorism. Ignoring safety protocols for protecting such assets can result in ecological, financial, and political damage. Such damages can be catastrophic and affect the state in the long term.
Thankfully, there are certain security measures in Canada to protect such assets and provide the necessary security. They keep away any hostile intrusions and protect the site day and night. GPS Security Group is a renowned name for providing excellent security measures for the oil and gas industry. We offer effective security measures to our clients and evaluate their security needs before finalizing a plan. Let's read more about the importance of having security measures on such a job site.
What Are The Threats?
The threat of piracy is the main concern of the oil industry. Besides this, from oil wells to oil transfer and refineries, many different kinds of threats can affect the oil and gas industry. These threats might include:
Terrorism
Organized crime
Insurgency
Piracy
Vandalism
Internal sabotage
Civil protest
Inter-state hostilities
Moreover, cyber threats are also becoming common as such industries are opting for technological solutions. It doesn't mean that this technology adoption is not good, but the lack of training on how to deal with such cyberattacks can make the system vulnerable. Therefore, opting for countermeasures is necessary to maintain a defense mechanism that can help fight against and resist such attacks.
Another common type of threat is massive gunmen attacks. Such attacks come under the category of terrorism and require heavy security protocol to counteract. Similarly, small explosive devices and vehicle attacks also come under terrorism and might include political influence.
Why Is Risk Assessment Important?
Identifying any weak and vulnerable points to assess risk is important. Oil and gas industries operating in high conflict zones or unstable political and geographical states are always at a higher risk. It is necessary to take a holistic view of considering important security measures and opt for security solutions to minimize such threats.
A proper security risk assessment procedure would involve identifying the vulnerable points, evaluating their consequences, and generating preventive measures to limit those risks. Although, implementing such safety strategies will not completely block out all the risks, they can be quite useful in mitigating such risks and minimizing their effects.
How Can GPS Security Group Help?
GPS Security Group specialists implement the risk analysis by identifying the potential threats first and their corresponding consequences. Then we work with the relevant authorities to identify any goals and available resources, suggesting the most effective security plan.
To prevent intrusions to your IT, we picture an entire IT environment and identify how networks are connected. Implementing cybersecurity and preventing ransomware by installing anti-theft software and making the system strong. We also provide risk analysis by studying the vulnerable points such as pipeline convergence points, terminals, and others. Such points can damage the entire infrastructure.
We Provide Specialized Services For Oil And Gas Security
GPS Security Group is always at your service to provide effective and prompt security services regarding multiple industries. We are one of Edmonton's best security guard companies and provide emergency response services to deal with any unusual activities. We have marked patrol vehicles to keep a strict watch on malpractices and violations.
We also offer emergency quick response services. Furthermore, we strengthen your cyber system by providing stronger cybersecurity solutions to thrive in today's technological landscape. If you want to keep your business secure, contact us to get one of the best security services in Canada.