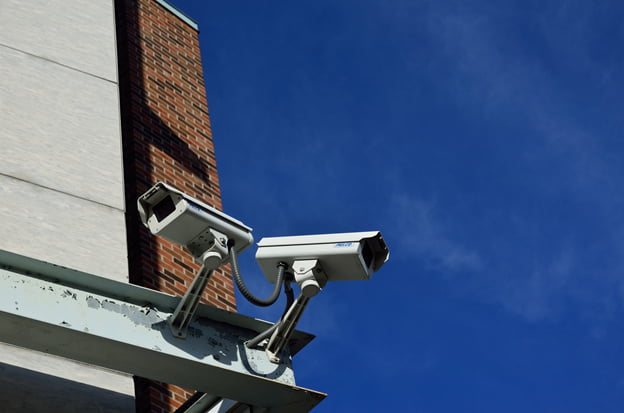 Irrespective of the size of your organization, security of your workplace is of utmost importance. There are several ways to safeguard your office. You can consider deploying security measures like smart locks, security guards, and security cameras from an Alberta security company. Security cameras are known to be extremely effective in monitoring the happenings in your office premise even when you are not around. If you wish to install security cameras for your office, here are a few types of security cameras that can help you in making an informed decision.
Bullet Cameras
These cameras are cylindrical in shape and have a thin body shape. The bullet cameras can monitor a fixed area. Such cameras can be useful for small office premises. Bullet cameras are waterproof, and so they can be functional under any weather condition. So, the weather conditions cannot be a hurdle when you have to monitor your office premise with the help of these cameras bought from an Alberta security company. Image source: commons.wikimedia.org
Dome Cameras
Dome cameras are capable of covering a larger area than bullet cameras. With dome cameras, you can have a 360-degree view of the surrounding from a fixed location. Moreover, these cameras are known to have better resolution than bullet cameras.
Infrared Cameras
Infrared cameras are cameras that can operate effectively even in low-light situations. These cameras are known for their ability to detect heat signals transmitted from any living being. You can equip your office with infrared cameras as they can assist in detecting and deterring criminal activities, especially during the night.
Wireless Cameras
Wireless cameras require only one wire to connect to the power source. These cameras are able to capture high-quality videos and also record clear audio. A wireless camera is constantly connected to the WiFi connection in your office. This connection is essential for the camera to transmit or send images and videos to a remote device. However, if the internet connection is lost, then it won't be possible to send images or videos.
High Definition Cameras
High definition cameras are capable of detecting and capturing images and videos that are of extremely high quality. A major benefit of using this type of cameras in your office setup is that they can capture clear images and videos even from a long distance. You can opt to set up such cameras in your office premises to ensure that any unethical activity is clearly recorded and you can deter crime easily.
Modern cameras are capable of transferring images directly to your phone, laptop, etc. This allows to keep a check on your office at all times and ensure that the workplace is safe for your employees. If you are considering to install any of these cameras, get in touch with us and secure your office premises.