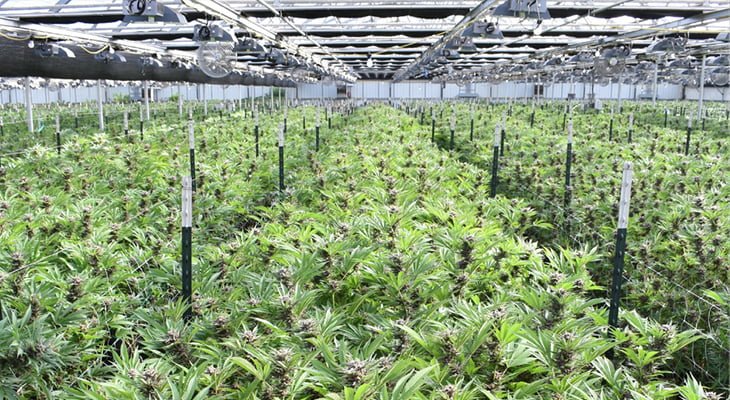 Three years into the legalization of medical and recreational marijuana in Canada, the industry is thriving at a rapid pace. With an exceptional boom, the industry has gained ample attention from people with both negative and positive intentions. Facility owners, managers, and consultants, need to be ready with a solid cannabis security plan.
Fortunately, there are many professional security companies like GPS security that have tailored cannabis security plans ready to cater to the needs of the infant industry. Moreover, there are a growing number of online resources that are helping cannabis owners to develop solid cannabis security solution plans needed for success.
This blog provides some tips for achieving cannabis facility security success.
Cannabis Facility Security Tips
Know Your Province Or Local Regulations
Getting into a cannabis business or even expanding one is more difficult than what growers, processors, and distributors initially expect. The fact that marijuana is now legal does not mean that anyone can start growing and selling it.
Each province in Canada, like Alberta, has its marijuana security regulations and specific conditions to which you need to prove compliance to have a cannabis business.
The set regulations and restrictions on zoning, growing, processing, product standards, and security needs, help the government to control and standardize the cannabis marijuana industry.
Some general security compliance involves;
Access control
Recordkeeping
Documentation of security operations
Alarm systems
Storage systems
Video surveillance monitoring and control
The above points are just a small snippet of some detailed security needs. Make sure you have consulted a security professional before going further into the process.
Build And Renovate Conscientiously
Whether you are renovating an old building or building a new cannabis business facility, physical security features must be in your mind. Your building's design is the first-line defense for your business, coming with strategic boundaries, specific access points, and a layout.
Besides physical safety, you should also consider the building as part of the long-term security strategy of your business.
Your provinces regulations and restrictions on marijuana growth and sale will change, or else simply your business operations will change. Your business can expand from a medical marijuana growth center to full-scale cannabis operations with a dispensary on-site.
At the time, when your governing regulations or business needs change, flexible infrastructure will be your friend. A building you can work with, security systems you can adjust, and production systems you can alter will all be crucial for the long-term security of your business.
Hire Carefully
Cannabis facilities have the threat of internal theft just as much as that of external theft. People working with your crops closely every day have the easiest access to them. Surprisingly they are often under the least amount of suspicion.
Prevent internal thefts by upholding rigorous standards. When you are selecting staff for your cultivation facility, always hire with caution. For starters, every growth facility employee is thoroughly vetted and background checked.
Hiring is just one step towards stopping employee theft on a cannabis facility. The next step is to implement proper internal security procedures and technologies.
Implement General Indoor And Outdoor Security Measures
All general indoor and perimeter security measures are required by your cannabis business growth, processing, and distribution facility. Some of these are;
Building access control systems
Network systems
Alarm and fire control systems
Security guards / security personnel
Building security is the most critical aspect of meeting your state's cannabis business regulations and requirements. However, owing to the sensitive nature of the business you should not neglect the additional security measures beyond your building. You can also protect your business by taking extra preventive measures like
Fencing
Proper signage placement
Defensive landscaping
Preventive lightning protection
About Us
GPS security excels in providing complete security solutions to our clients from various industries including; healthcare, construction, retail stores, oil and gas companies, and cannabis marijuana businesses. We have a tailored security plan for the cannabis industry in Alberta, Canada.
Contact us now and get your cannabis security up to the mark.