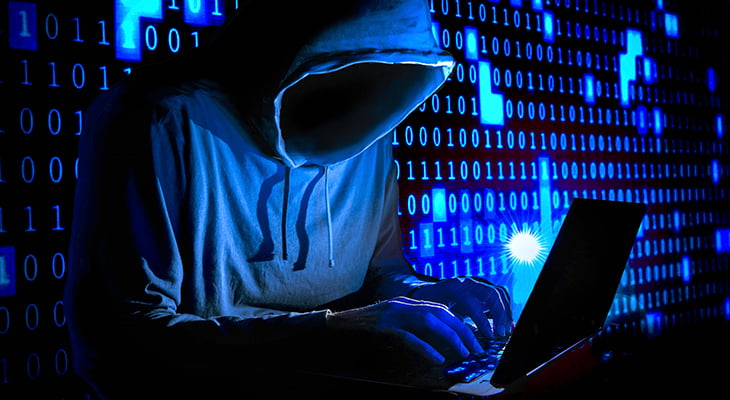 Cloud computing, considered the internet revolution, is becoming wildly popular and acceptable among organizations and businesses worldwide. It provides companies and individuals the on-demand availability of computer resources, particularly data storage and computing power, without requiring the user's direct active management. The fast transmission of data and the liberty to access it 24/7 allows firms to work tirelessly and continuously.
However, although cloud computing is significantly beneficial, one should also be equally aware of its security risks and dangers. When using cloud services, the data on it might easily be jeopardized if businesses don't take adequate measures to protect it.
The vast quantity of raw and processed data in the cloud draws potential hackers to sneak around, resulting in information breaches and unauthorized access to sensitive information. Therefore, corporations should always be aware of their cloud data's whereabouts and hire an expert cybersecurity provider to secure it.
As experts in the field, GPS Security Group provides below the top tips for your business to ensure its cloud data safety.
Back-Up Your Files Locally
Locally backing up your cloud data is a necessary step that all firms utilizing cloud services must take to maintain their cloud data safety. Misuse of information is one thing, but losing essential data from your end of the cloud may result in catastrophic outcomes.
Especially in industries that extensively use cloud computing to operate and store their data. In these organizations, where digital information is everything that they depend upon, suffering from data loss or breach could not only lead to substantial financial loss but may also attract legal actions and lawsuits against them.
Use Cloud Services that Encrypt Data
Data encryption is a protection method where the information is encoded and can only be accessed or decrypted by someone who possesses the correct decryption key or password.
Encrypting your data before migrating it to the cloud is an excellent way to protect your company from data breaches and unwanted hacking. You can also use local encryption to add an additional layer of protection to your information.
Data encryption protects your data from anyone and everyone who is not meant to view it. It even guards the data against the service providers and administrators themselves. However, to ensure your data is encrypted when uploaded on the cloud, choose a service provider who provides essential data encryption. Also, if you're already using an encrypted cloud service, having local encryption for your files will give you added security.
Avoid Storing Sensitive Data
In the digital age, one thing is for sure; there is no such thing as actual privacy on the internet! The number of identity thefts and data breaching through various social media platforms is proof of low security over cloud internet.
Many corporations already avoid storing personal information on their servers, and this is a wise thing to do, saving sensitive data online becomes the company's responsibility. Compromise or breach of such data can lead to damaging consequences for the firm. The world's largest companies, such as Facebook, have been pulled to court under such matters. Moreover, uploading and saving sensitive data is unethical from the customer's viewpoint too.
So it is always suggested to avoid storing information such as passwords, credit card details, etc. on the cloud. Sensitive information can also include intellectual property such as patents and copyrights, personal data of a customer, financial account details, etc.
About GPS Security
As one of Canada's premier security providers, we offer a full range of cyber and online security. We take a proactive approach to monitor client networks and provide regulatory compliance. Visit our website at gps-securitygroup.com or contact us at 1 780-989-2017 to learn more.