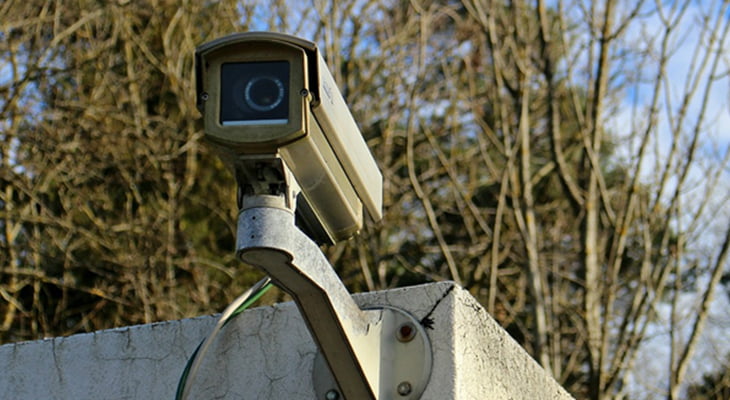 When being a hairstylist or working in or owning a salon, the idea of putting security is the least that comes in your mind. Still securing your salon is an essential thing as the salon is a heavy cash business. Salons also have high-end beauty products and equipment that can be sold in the market. So there are chances of burglary or theft in a salon. There are various security systems that you can install in your salon. And we as a security company in Calgary can help you install these systems.
1) Security Camera
A security camera is one of the most important aspects of the security system. If burglars break in the salon, they can be identified in the camera, and the police can catch them. Install CCTV cameras at proper angles in the salon. A monitoring or recording device will be installed with it, which will help to see the recorded footage. Make access to the online files and archives through any device, storing your videos both on local storage and on the cloud would be ideal. Receiving real-time notifications on your camera status would be an ample thing to do. When customers enter the salon, they keep their belongings either below the chairs or on the counter, which can be picked by shoplifters. The equipment of the salon is kept in the drawers that can also be picked up by some customers. You can keep an eye on all of it through CCTV cameras. Also, it will keep a check on your employees and their way of conducting work.
2) Access Control Systems
The access control system can be very useful for the security of your salon. The access control system only gives authority to some people. It is beneficial if you have a separate room where you store all of your products. The access control system will provide access only to a specific person through biometrics or keycards and it keeps the record timing of the people who come and go. So there is no chance for an unauthorized person to enter. There are three types of access control systems that you can choose from according to your needs. With us being a skilled security company in Calgary, we can help you choose the best system.
3) Alarm Systems
Installing alarm systems will keep you high on alert to any theft, break-in, smoke, or fire in the salon. Alarms will be activated by any heat detection or glass breaking through the sensors. Alarm systems have loud sounds with bells and horns that will alert the neighbour. Alerted persons can call the police and your property will be saved from any damage.
A salon is a place where people come to get a makeover for the looks. If you don't have a security system, install one soon. And we being the best security company in Calgary, can provide you with the best security solutions.