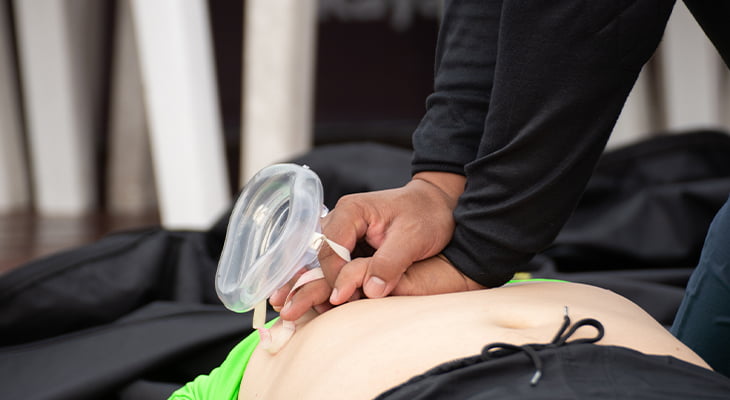 The security guards of a professional security company are trained to give first aid and CPR to adults, teenagers, and even infants. The security guards need to have a complete set of skills included in their services. This will make their presence even more valuable in commercial, residential, industrial facilities, buildings, and public places.
Anyone, anytime, can suffer from any medical emergency and require immediate first aid and CPR treatment. If you have a professionally trained security guard on board, you may not have to wait for paramedical staff to arrive and treat the patient.
Let's look at the significant aspects of First Aid CPR security guard services offered by security guards.
Allergic Reactions
Trained professional security guards can treat patients with allergies. If anyone suffers a sudden allergic reaction, they will know how to treat them. Their training includes giving these patients what is necessary to control their condition and mitigate the allergic reaction symptoms.
Bleeding And Cuts
Bleeding and cuts are among the most common types of incidents in industrial, commercial, and even residential buildings. Security guards with First Aid training can save lives and avoid the patients' condition from becoming severe due to loss of blood. The sooner the bleeding is stopped the better it is for the patient.
Having a security guard with first aid training might mitigate the chances of such patients' conditions from becoming severe.
Fainting
In public places where people gather in large numbers, the elderly and patients with asthma may suffer through shock. They may faint due to shortness of breath or lack of oxygen. In such places, security guards with the required training are a big plus, especially for those who are visiting the place, the employees, and the employers of the building.
Muscle, Bone, And Joint Injuries
Another most common type of injury that security guards need to handle are muscle, bone, and joint injuries. These injuries are often unbearable and cause immediate distress to the body and mind of the patient. This is where the role of a security guard becomes significant.
A security guard with sound knowledge and training in first aid can minimize the pain and distress of the injured person. They can also make things convenient for paramedical staff upon arriving and giving further treatment if needed.
Different Types Of Burns
Burns are of several types and can happen anywhere. A burn can be caused by chemicals, electric shock, or by the sun. Applying the proper remedy at the right time can avoid severe consequences and mitigate the burning sensation.
The agony of a person who is suffering from a burn needs to be understood. If there is a security guard on duty who is trained and qualified to treat burns at their initial level, it can do wonders for the injured person.
GPS Security Group is a highly trained professional company that offers a complete set of knowledge, skills, expertise, and first aid and CPR treatment. We take pride in setting the highest standards in our services for our valuable clients, as we value your life, security, and health. To get in touch with us, click here.