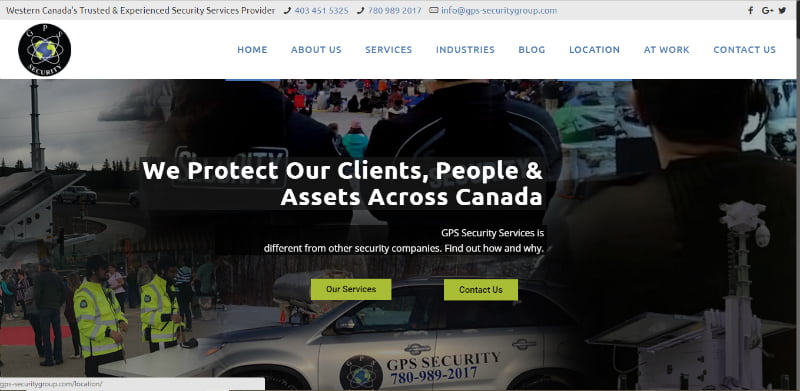 When it comes to the matter of our security, we take extra care and necessary measures to prevent any problems. We implement the best possible security mechanisms to safeguard our property and ourselves. One common suggestion made by many is to contact a security company for their specialized services. These specialized services are designed to provide complete security. But what are these services they are referring to? Well, here are some services provided by a security company in Alberta.
Security Guard Services
This is one of the most basic and commonly used services of a security company. When we think of hiring reliable security guards to protect our property, we think of locally acclaimed security companies to provide us with the best security guards. Apart from providing basic security guards, some security companies do provide security guards with specialized training such as first aid CPR security guards, fire watch security guards, alarm response security guards, etc.
Surveillance Devices
When it comes to security, surveillance devices definitely top the list of a majority of the population. Security companies also provide these devices. Apart from the basic surveillance devices such as CCTV cameras and home security alarms, some companies provide advanced surveillance devices such as mobile surveillance devices.
Patrolling Services
Apart from fixed security guards, a few security companies in Alberta also provide patrolling security guards. These guards are trained to cover a large area by dividing the property into parts and covering each part at proper intervals. This service proves to be beneficial for large residential and commercials complexes.
Crisis Management
Often your life and safety are endangered when a crisis arises. This is very well understood by security companies in Alberta as some of them have special services for crisis management. This includes trained security officers who are trained to tackle situations such as conflicts, bad weather, terrorist attacks, strikes, etc.
Specialized Security Services
Apart from different methods to provide security, Alberta security companies have specialized security services. These services are provided by making a comprehensive security plan pertaining to different business types. There are security guards who are trained to understand security breaches that can happen in certain industries. These guards are then accordingly employed to work for those industries along with providing other security measures. GPS Security, for instance, has specialized security services for the healthcare industry, events, camp security, oil and gas industry, retail, construction, and bankruptcy asset protection security.
With so many comprehensive yet specialized services, security companies in Alberta are doing much more than just providing security guards and surveillance cameras. It is time you understood these services and choose them as per your need.