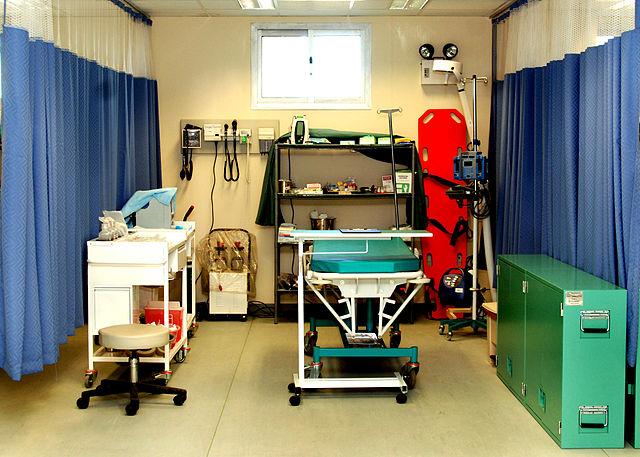 Hospitals are the life-saving institutions in any city. Every day hundreds of people walk into hospitals for treatments and consultations. It is a place where there are numerous doctors, nurses, patients, and visitors. This calls for a systematic security system for hospitals. There are many Edmonton security service providers such as GPS Security who cater to security systems in the healthcare sector. Let us take a look at some of the security services for the healthcare industry.
Security Guard Service
Security guards are a must in any public institution. They keep a watch over your property and ensure there are no unwanted people entering the area being guarded. They guide visitors and ensure decorum is maintained within the hospital premises. Most of these are guards have prior military training and are adept in tackling any situation
Crisis Management
Hospitals can have high-risk situations wherein the hospital staff may either go on a strike or there could be a terrorist attack. Crisis management specialists are trained to handle such scenarios. They can evacuate and mobilize crowds from a high-risk environment in a short period of time. At GPS Security, we have a 24/7 crisis management center where crisis specialists, customer service staff and analysts work together to resolve evacuations.
Mobile Patrol Security Service And Mobile Surveillance Trailers
Mobile patrol security can maximize the protection of your hospital. The mobile security services provided by GPS Security has a huge presence throughout Calgary and Edmonton. Our mobile patrol guards can be seen on foot, bike, and car.
Mobile surveillance trailers are devices which run on solar energy. They can capture footage of a location by moving around. Mobile trailers are easy to deploy and they remotely monitor the location with HD cameras.
Alarm Response
An alarm response system is essential to secure your hospital. When an alarm event is recorded, our guards get notified with the help of their GPS tracking device. Our security guards arrive within 45 minutes if the alarm is triggered. This is applicable to the city of Edmonton and nearby areas.
Fire Watch Security Guard Service
Hospitals are places where there are many inflammable materials used. This makes the place highly prone to fire accidents. It is therefore advisable to have a fire watch security guard service. Trained fire watch security guards not only help deal with fire incidents but also keep a watch for burglars and vandals.
We provide a wide range of security services to hospitals, offices, residential buildings, commercial events, parking lots, malls and private properties. If you are on the lookout for a security system, then 
reach out to us
 at the earliest.