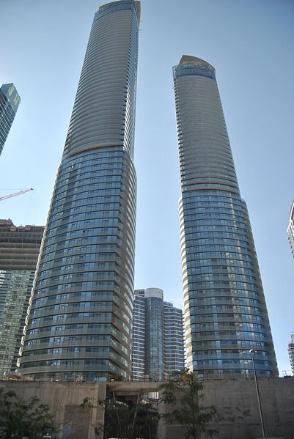 With the increase in crime rates in the past few years, it has become important for everyone to maximize the security of themselves and their assets. This applies to people living in apartments and condominiums as well. According to a crime report by Statistics Canada, in 2016, there were about 159,119 cases of people breaking in and entering homes of people. This gives you all the more reason to look for good security systems for condominiums. There are many Edmonton security service providers who provide security options for condominiums. Let's take a look at a few of them.
Security Guard Service
Security guards are must in all apartments and condominiums. They keep a watch on who enters and leaves the premise and stops unwanted visitors from entering your premise. To add to that the presence of guards will make a burglar rethink his plans of breaking into your house. The Security guards at GPS Security are highly experienced and come with prior military training. Additionally, we have also a strenuous training program for all of them.
Video Monitoring
Video monitoring systems have become a common feature in most residential and commercial spots in Edmonton. The main advantage of having a video monitoring system in your condominium is that you can monitor multiple places at the same time on a video-monitoring screen. And it records footage 24/7 to give you a constant update on who's coming and going from the building.
Alarm Response System
These days most condominiums come with pre-installed alarm response systems. But if you don't have one, then it is advisable you get one. Even if you have a security guard service, the truth is that they might not be able to secure your property at all times. An alarm response system maximizes your security cover and protects your home even when you are not around.
Fire Safety Security Guard Service
Having a fire watch security guard will protect you in case of a fire accident in the building. They are trained to deal with fire emergencies and will help keep the building safe when a fire happens. They are also able to patrol your personal property and make sure no vandals don't attempt to come into your property and steal things. All our guards have undergone 'fire watch training' and are certified to handle fire accidents.
These were some of the most suitable security system options for condominiums. To know more about security solutions we offer, consult our specialists at 
GPS Security
.