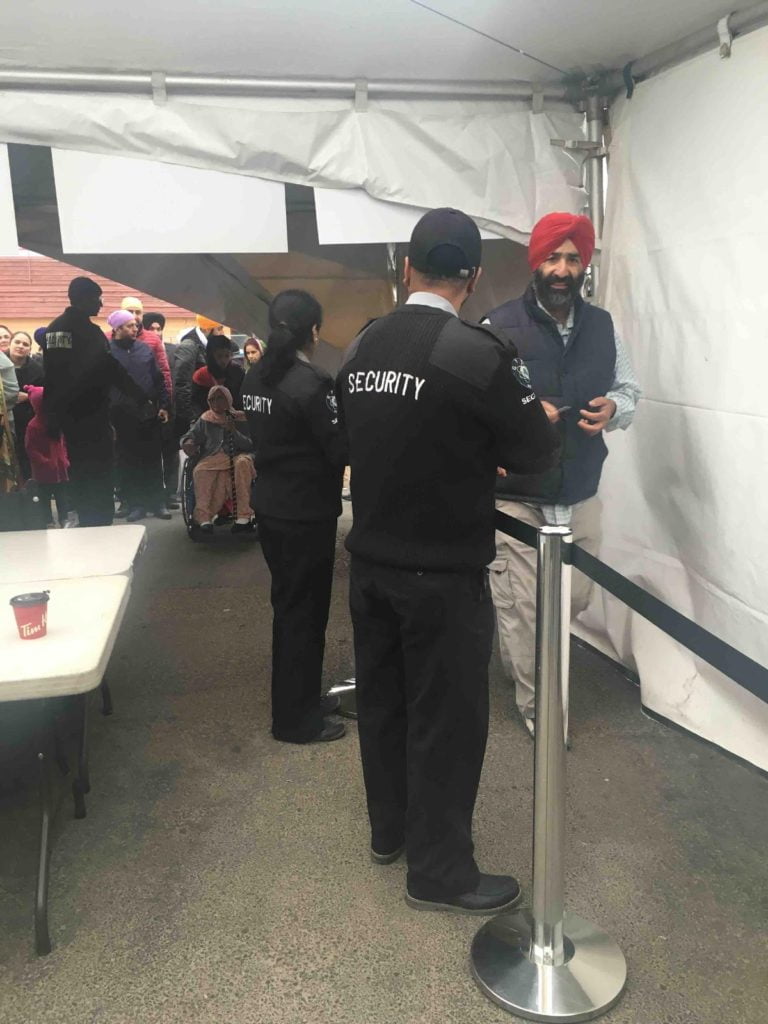 When it comes to indoor events, security has always been a concern. Be it a wedding ceremony, your kid's birthday party, a religious event, a celebrity get together, or any other indoor event, you need to have a smart security system in place. There are many Edmonton security services who provide sophisticated security systems for indoor events. GPS Security is one of them. Our security personnel are well-equipped and trained to secure your venue and police your guests while exhibiting derogatory behavior.
Religious Event Security
Security Guard service
Quite often during indoor events, the major threat to guests is from themselves. Most of these events have a bar, where people get drunk and then exhibit unacceptable behavior. Security guards are professionals and very well know how to handle such people. And as hosts of your event, you may not be able to be firm with your own guests. In such cases, your event security guard can take charge and handle the situation and you won't have to do the dirty job yourself.
At GPS Security we train our security guards to be friendly and politely with the guests at the event. They usually dress according to the event, for some events a suit, coat and tie are what is recommended where as for other events a defined uniform which is easily recognizable is recommended.
Video Monitoring
Having CCTV cameras installed at the entry and exit points of the event can add to the security of your event. It can serve as powerful deterrents to would-be criminals. Most criminals commit a crime only when they are confident that they can get away with it. With CCTV cameras in place, criminals will be cautious of their behavior and refrain from committing a crime. This will also caution other guests from displaying any sort of bad behavior. For example, during wedding receptions, there have been cases where estranged exes of the bride or groom have caused havoc at the venue. Such incidents can be avoided with proper security systems at the venue of the event.
Our video monitoring systems are used not only for securing events but also in retail outlets, apartments, construction sites, parking lots, hospitals, and schools. The security guards at GPS Security constantly monitor the happenings at the venue through a monitor screen.
With sustained efforts from our side, you can be assured that your indoor event is fully secured. If you are on the lookout for security systems for indoor events, then get in touch with our consultants at GPS Security.