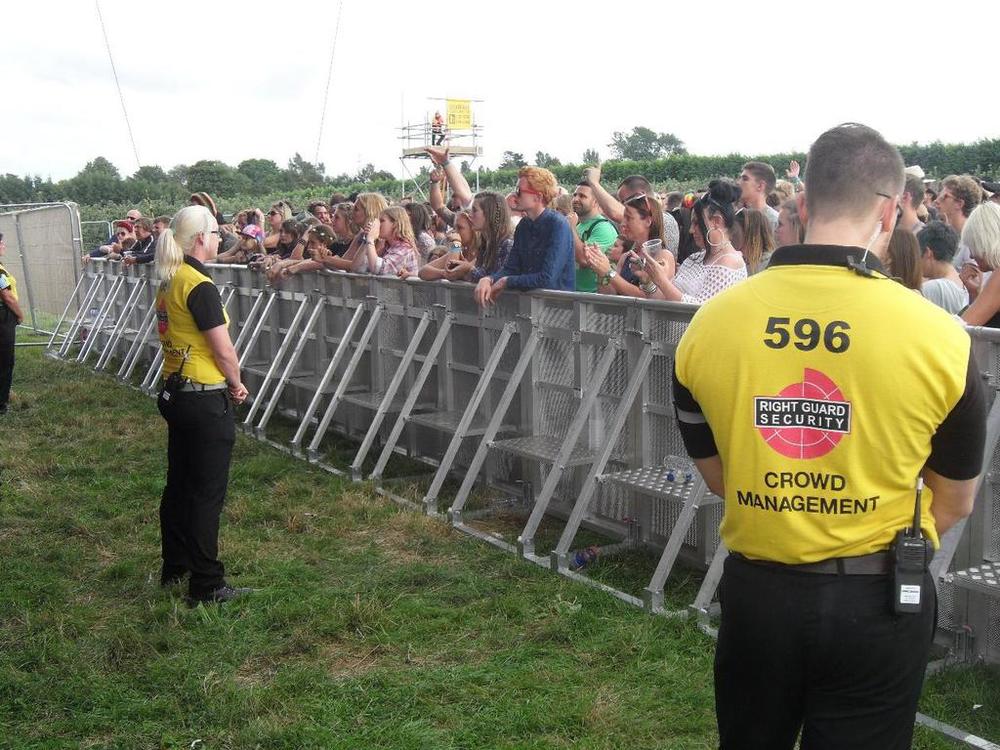 A security guard maintains a safe and secure environment. Security guards need to be trained in order to derive the best amount of security. Appointing any random person as a security guard might secure your premises from theft, but when it comes to event security you need to be very precise. It is important to invest in a trained security guard so that you do not have to regret later at the time of any crisis situation.
There are a number of guard services in Calgary that claim to provide a trained security guard. How do you choose a trained security guard to provide complete security during your event from among all the security guard companies in Calgary? Here are some points you should keep in mind to select a trained security guard from the best guard services in Calgary.
Crowd Management
Managing a huge crowd is not a single man task. It has to be done by a group of guards in coordination over the location to provide the best security. Our trained security guards provide complete security as they not only work during the time of the event but put in lot more efforts by preparing days before the event and executing during and after the event.
Our trained security guards are more efficient than any other guard services in Calgary. We provide a range of training from first aid to crisis training.
We provide superior training to our guards to ensure complete safety during any type of crisis. They plan out strategies in advance to ensure security without any interference in the event.
First Aid Training
First aid training is a must for all security guards. All our security guards are well trained in providing the basic first aid facility at the time of emergency. There is always a possibility of mishaps during any event and medical assistance becomes a necessity. Instead of running everywhere for help, it is easier and more convenient for people if the security guards provide them with the necessary medical help. Our first aid CPR security guard services are the best-trained security guards in providing complete first aid security.
Fire Watch Training
Security guards play an important role when a fire occurs. Our trained security guards know the necessary steps to be followed when a fire breaks out. They help evacuate the place and immediately call our fire watch security guard service. Our guards remain on location until the fire detection systems and sprinklers are fully operational, and have been inspected and approved by the fire Marshall. Only after this, our trained security guards are released from the assignment.
There are various security guard services in Calgary to choose from. But, GPS Security Group guarantees complete security as it has the most trained security guards. Get in touch with us at the earliest to ensure complete security during a crisis.