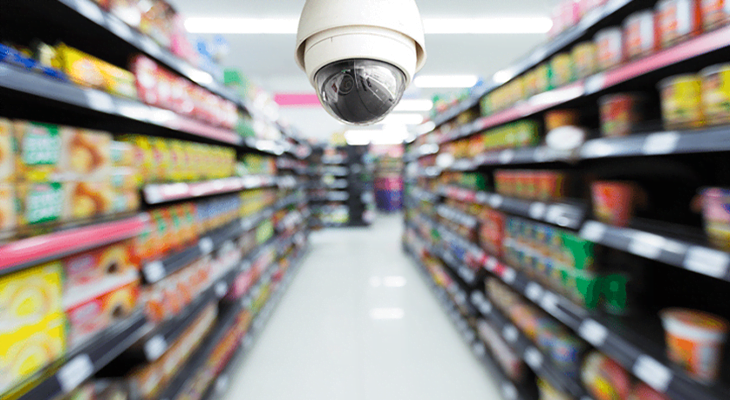 Retail or warehouse security is a priority for managers and plant managers of a distribution facility. As a retail shop owner, you would want to protect all your products and build a relationship of trust among your employees and customers.
Whether you own a small shop or a large outlet, protecting it from theft and burglary becomes very difficult as the high volume of inventory attracts criminals. Therefore, to protect your retail store or warehouse, you need to hire a certified security guard company.
An unsafe retail store will not attract customers as they will have the fear of getting robbed. So, if you don't want to lose your business, make sure that your retail store is fully secured and safe.
Also Read: How Security Guard Services Can Help Your Business
The good news is that there are so many modern technologies that you can use to fully secure your store and improve your everyday productivity. Keep on reading, to learn 4 ways to improve your retail stores security.
Managed Access Control
The best way to protect your retail store is by implementing a managed access control system. With this system, you can secure your high-value and expensive items inventory and can also limit its access.
This managed access control system will help you minimize the risk of theft due to external and internal culprits.
This system can also be used to monitor who is exiting and entering what part of your retail store at what time. So this system will create more accountability and will make it easier for you to pinpoint staff that had access to items when they went missing.
Moreover, this managed access control system is also an effective way of controlling shift work as you can use this system to allow entrance to only those employees who are on shift.
Do Regular Security Checks
Security is important for everyone as an unsafe place affects everyone. That is why you should give some responsibilities of securing your retail store to all of your employees.
This does not mean that you make your employees confront criminals. The only thing you can ask them is to make sure the door, windows, and all entry and exit points are properly secured when they finish their shift and ask them to do a quick walk around the store before closing it to ensure that it is empty.
You can also provide them with procedures for reporting questionable activity within or outside the retail store.
The best way to protect your retail store from theft is by hiring a certified security guard. The trained professional will know how to handle difficult situations and will keep your retail store safe and secure.
Do Employee Background Checks
Unfortunately, most retail store thefts are often planned and executed by the employees themselves. So when you hire employees for your retail store, make sure to do background checks as not all employees are trustworthy and honest.
So before you finalize an employee for your store, make sure to carry out a stringent background check, which also includes a proper criminal background check.
With a thorough screening process before hiring employees, your business will be able to minimize the risks of internal theft.
Install CCTV Surveillance
The best way to protect your retail store from theft is by installing a full-fledged CCTV surveillance system on all entry and exit points.
Install CCTV cameras within your stores at the reception, cash counter, and entry/exit points.
To properly install your CCTV surveillance system, hire a certified security guard company. These certified companies have experienced and trained professionals who know how and where to install CCTV cameras suitably.
With a proper video monitoring system, you will be able to record the all-day activities of your retail store and minimize the risks of theft and robbery.
About GPS Security Group
GPS Security Group is your go-to option if you are searching for reliable retail store security guards in Alberta, British Columbia, and other parts of Western Canada. We focus on teamwork, dedication, and continuous improvement in providing our clients with security services, security products, and solutions.
GPS Security Group is one of Edmonton's best security guard companies and provides emergency response services to deal with unusual activities. If you would like to hire a professional security company for your upcoming event, let us know here.