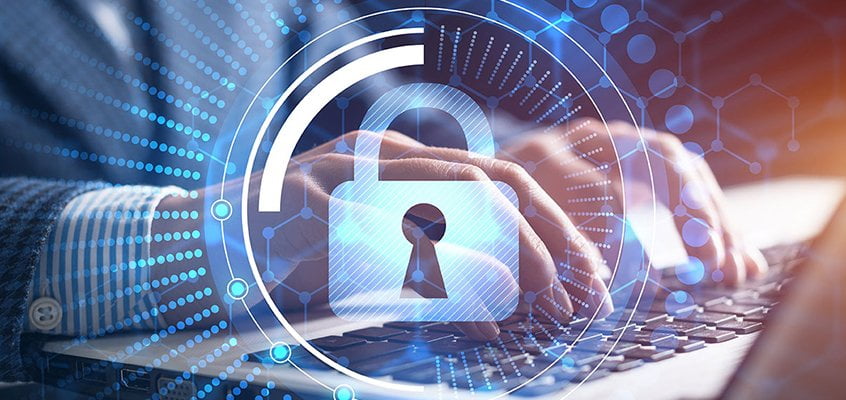 Both large and small enterprises use information technology to automate commercial operations. Despite the many advantages that computer software and management systems offer, they also raise the potential threat to the sensitive and confidential data of the company.
Unquestionably, the availability of internet buying services has aided in the expansion of enterprises on a global scale. While at the same time, it has heightened the likelihood of international data theft.
As a consequence, hackers can quickly take personal information from any location. Companies may protect their operations from these security risks by putting robust IT and access rules in place and upholding security standards by hiring a reputable security company.
By implementing sound security procedures, you will be able to operate your secure computer systems without any anxiety. In this respect, cyber security service providers can assess safety needs to address security problems in your company.
This blog covers some suggestions for preserving strong security in your company. To embrace automated working methods with fewer security threats, consider the points mentioned in this blog and put them into practice.
Establish Security Protocols
The administration should introduce strict protocols that can protect the network, information, software, customer data, and staff data. Employees should follow these security policies when taking any actions that might compromise the safety of their computer systems.
Security policies should also specify specific guidelines for protecting personal data and consumer information. Management should institute certain sanctions for disregarding security regulations to ensure the application of security protocols.
Also Read: Top 5 Critical Aspects Of Cyber Security Companies
Set Up Employee Training Programs
Most staff need technical skills to keep a company's systems secure. These employees could seriously jeopardize the company's cyber security.
Therefore your organization should set up training programs to inform all employees about privacy issues and the behaviors that raise those risks.
Your staff members must be taught how to safely and correctly utilize gadgets and software. The aim of computer security rules should be explained by the trainers during training so that the participants can comprehend its significance.
Take Action To Limit Cyberattacks
Your business should take preventative measures to safeguard its computer networks from online threats. Further security precautions, such as anti-malware and virus detection software, should be utilized in addition to strict security standards.
With the help of preventative security maintenance, the company's systems should be secured.
To guarantee that you receive expert cyber & online security services, hiring a reputable security company in Edmonton would be a good idea.
These qualified businesses make sure that regular security-related improvements and assessments are performed.
Install Firewall Security
Monitoring the traffic entering and leaving your computer networks using firewall security solutions is possible. A firewall can permit or deny access to users by monitoring network traffic.
A firewall can also stop harmful applications from gaining access to the network. Hence, a firewall can prevent unauthorized users and apps from accessing your system and equipment.
Action Plan For Devices
Employees use firm software on various devices, most accessing the online workspace from their mobile phones. Staff members can link their mobile devices to the office wi-fi connection.
As a result, the network is exposed to more significant security vulnerabilities due to various devices' connectivity.
So that your employees can comprehend the procedures that need to be followed to ensure the security of their devices, an action plan should be prepared to instruct them on the rules for connecting personal devices with the company's servers.
By taking these steps, you can prevent a cyberattack from spreading to the user's device.
Create A Plan For The Backup Of Company Data
To prevent data loss, businesses should keep a backup of their essential data. Staff system data should undergo a routine backup to avoid data loss.
Word documents, PowerPoint presentations, financial and accounting records, yearly reports, information about human resources, and business spreadsheets should all be preserved as a secure backup.
About GPS Security
In Canada, GPS Security offers services for both physical and digital security. To safeguard your network system from cyberattacks, we help you identify security gaps in your organizational network and put security procedures in place.
Additionally, we offer physical safety, alarm monitoring, and health security services. If you wish to protect your company from all outside risks, call and get a quote today. We'll offer you the greatest options to secure your company.