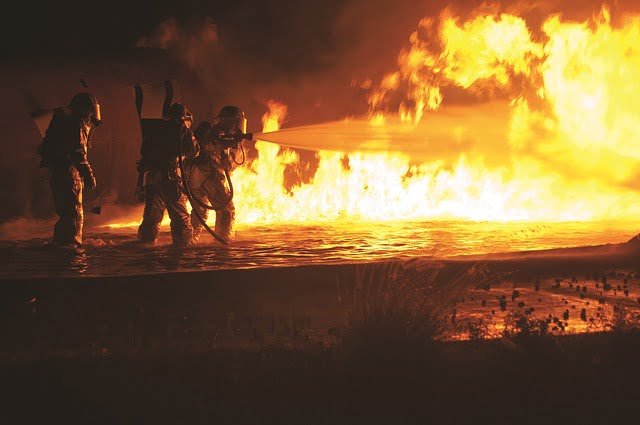 A massive fire can occur due to several reasons. Carelessness and poor awareness to control fire outbreaks are the main reasons that lead to enormous fire disasters. Some reasons are an electrical short circuit, careless use of inflammable products and materials, smoking near highly reactive areas, kitchen failures, etc. It often happens that natural calamities like flood and hurricane can also result in fire outbreaks. A firework factory or a research center is at the most risk of fire disasters. Hence, it is always advisable to keep firefighting precautions available or hire fire watch services on your property or during your event.
A fire watch security service is generally needed when you don't have proper firefighting devices in place. If your fire alarm, fire extinguisher, or sprinkler system is not working efficiently, you will need fire watch security services. A fire outbreak is not restricted to just areas which have inflammable or reactive materials. The places or areas that may need fire watch security services are:
Special events

Concert and exhibition venues

Residential complexes

Business parks or commercial buildings

Retail stores and malls

Hotels

Restaurants

Theaters

Hospitals and nursing homes

Schools and colleges

Industrial or manufacturing units

Construction sites
What do Fire Watch Security Services Offer?
When all necessary precautions have been taken, accidents can still occur. The duties and method of tackling fire performed by these security officers may vary from locations and places. But the basic motive of these services is to control the fire outbreak before it gets out of control, and take necessary steps to curb the outbreak. These fire watch security guards visit the property regularly to make sure things are normal and free from fire dangers.
Though most places have fire alarms and/or fire extinguishers, there are chances that these systems may prove to be ineffective. This is why you should hire fire watch security services for your commercial or residential place. Contact our 
Edmonton security service providers
 to hire the fire watch and firefighting services.