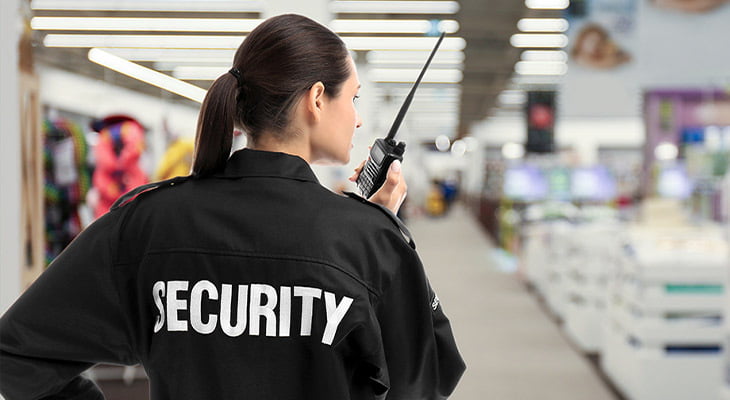 Although e-commerce is growing and many people are now opting for online shopping, shops and the retail market still hold their value. Retail property needs security more than ever. With this, having the proper security is crucial, and any lack of proper security insight can cost you a fortune.
Retail security comprises many factors and needs a thorough analysis. If you want to fool-proof your retail store, there are some mistakes that you must avoid at all costs.
Not Conducting A Proper Risk Assessment
A risk assessment is a procedure where you identify the potential risks to your business and its sources. It involves evaluating those risks, their hazards and finding the best possible solutions that are effective in the long run.
A proper risk assessment is essential for checking what your retail needs in terms of its security. Comprehensive planning on security will help you identify your security needs and compulsions. It will give a SWOT analysis of your security level and identify the solutions you can take to improve retail security. A proper risk assessment will help you identify the hidden risks you might have been ignoring for a long time. These risks can be devastating for your business and cost you thousands of dollars.
Hiring The Wrong Security Company
Every company faces different types of threats, and there is no one-solution-fits-all formula for it. After doing a proper risk assessment for your business, you need to find a security company that matches your security concerns. A reliable security company will ensure that your assets are protected at all costs. Any negligence towards hiring the right company can badly impact your retail store.
Many companies don't consider the importance of choosing the right security company and hire incompetent ones. You must consider all the factors for choosing the right security company. Check their experience, training, and necessary certifications for keeping your retail business secured. Proper staff evaluation, screening, and accurate onboarding practices can save you from spending your money on hiring the wrong security individuals. You can also ask for references and ask other companies for suggestions.
Conduct A Security Test
Conducting a security test is important to ensure that your planned security measures work the way you want. Unless you conduct those security tests, you won't know how to correct your security measures. These tests will help you identify the weak points of your security and eliminate those risks
No Coordination With Law Enforcement Agencies
The support of local law enforcement agencies is important to improve the security level of your retail. It becomes easier for your retail staff to do their job when your security supports its local police and law enforcement agencies. It gives a higher level of security when the cameras are also networked to local police stations. They can give you instant security support in case something goes wrong in your vicinity.
Retail security includes many points, and you shouldn't take it lightly. An effective security system in your retail business will ensure your growth, and your customers will also feel safe. In most cases, businesses are affected by security breaches. Therefore, avoiding security mistakes is vital for making your retail business better.
About GPS Security Group
GPS Security Group is a leading security service provider in Canada. We have a team of security personnel with the right training and efficiency to deal with any security threat. Call us now to avail our security services.