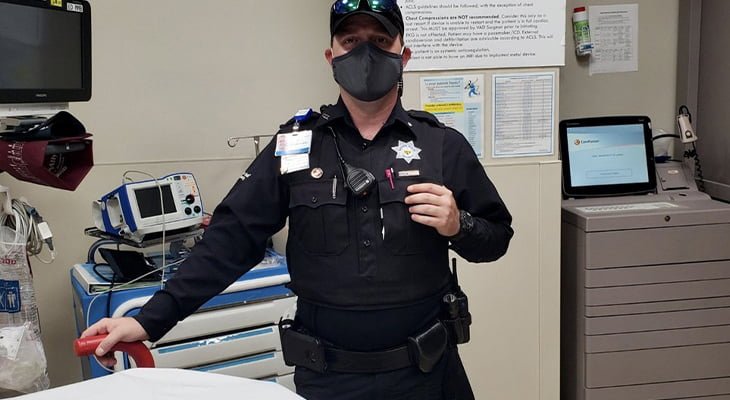 Providing security to vulnerable individuals and sites is quite a task. In hospitals and other healthcare facilities, it is the responsibility of healthcare security services.
Hospitals and other healthcare facilities are often home to many people who are sick, injured, or just unable to care for themselves. Not only are these locations home to vulnerable people but also contain a lot of personal information that needs to be protected. Because of this, there are environmental and man-made threats to these places. Therefore, almost every hospital and healthcare facility is bound to use healthcare security services.
Hospitals need to be able to mitigate external threats while dealing with the threats posed within their walls.
Common Threats To Healthcare Facilities
Hospitals face threats both to individuals and information. Some of the common crimes a healthcare facility can experience are listed below:
Abduction
Active assailant attack
Attack or battery on hospital staff
Supplies and property theft
Ransomware threats
Cloud vulnerabilities and misconfigurations
Bad bot traffic and more.
Key Attributes Of Healthcare Security Services
Here are some of the attributes you should look for in a healthcare security service provider.
Specialized Risk Mitigation
Hospitals face some of the most common types of threats such as burglary and other natural disasters such as earthquakes and storms. However, the unique environment of hospitals makes them vulnerable to special risk factors requiring specialized support and understanding.
This is especially true for hospitals and healthcare facilities (like rehabilitation centers, and mental healthcare centers) that deal with individuals with massive behavioral issues. Nurses and doctors are often attacked and physically harmed by the individuals they take care of. Sometimes these individuals may try to escape the care of the facility before they are officially discharged.
In other incidents, some people may be vulnerable to acts of violence as people can try to take advantage of their illness and or injury.
As hospitals are especially vulnerable to human-related security threats, a healthcare security team should be able to provide specialized mitigation and risk assessment services. They should be well aware of the practices and strategies that can reduce the risks at a healthcare facility and create a secure and safe environment for both patients and caregivers.
De-escalation Policies
De-escalation policies are often considered to only be needed for event security and other similar services. However, if de-escalation services are important to event security, they are an absolute must for hospital security. Dealing with and protecting a physically vulnerable population is a normal consequence of working in a healthcare facility. As such, immediately resorting to rough physical intervention to deal with an unruly patient or any other similar situation can cause severe harm to the apprehended individual – that no hospital wants to have happen.
Experienced and professional security providers should be able to demonstrate and ensure that they have de-escalation policies in place. Moreover, they should be able to provide evidence that they have trained their guards to implement these de-escalation policies smoothly and accurately.
The appointed guards should be trained to use verbal and non-verbal communication skills to get the situation sorted, avoiding the use of violence wherever possible.
Incident Recording And Reporting
Security incidents that occur in hospitals often result in disputes, especially when the use of force or violence is involved. Hospitals need to be protected from these complicated legal holds and as such your healthcare security company should be able to provide a detailed report about the event.
Deploying officer cameras is the most useful tool for a healthcare security team. Recording and providing video proof while reporting an incident can give a clear picture of what actually happened. The video proof helps to determine the validity of the officer's actions in real-time.
Conclusion
Healthcare facilities, without any doubt, have unique security needs. Therefore, their service providers should be able to account for these needs.
By working with security teams that understand the needs of the hospital and healthcare facilities and solve the problems and conflicts in a safe and non-violent environment, a healthcare supervisor can have peace of mind and focus their energy on more important tasks.
About Us
At GPS Security we provide unrivaled healthcare security services in Edmonton and surrounding areas. Our healthcare security plan includes crisis management, facility threats, and risk management, first aid and CPR security services, and many more. contact us to insure the security of your healthcare facility.