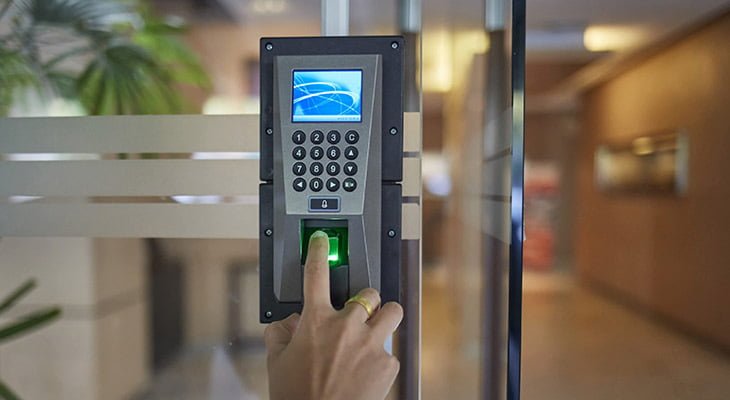 Security has been an essential part of many commercial premises in the conventional and contemporary business realm. However, its nature, scope, and implementation methods have changed drastically over the past few decades. Security service providers across Canada have reported a tremendous increase in the number of companies requesting a diverse range of security services.
Undoubtedly, physical premises security has always been an integral aspect of every business strategy. However, its importance has surged due to soaring crime rates and violent events. Additionally, advancements in technology and the shift of data to computers and servers has exposed organisations to numerous cyber threats. As a result, cyber security has also gained unmatched importance.
According to the Insurance Bureau Of Canada, businesses are currently at a high risk of cyber and other attacks. Recently, a report published by the former has revealed alarming facts about the cyber threats facing Canadian businesses. Every data breach results in a loss of about $4.74 million.
One of the best ways to reduce both physical and virtual security risks is by deploying adequate access controls.
As one of the most reliable security service providers across Western Canada, we would like to educate our local entrepreneurs regarding the importance of proper physical and virtual access controls. Hence, this blog post will explain what access control entails and how it can save your business from financial, human, and data losses.
What Does Access Control Entail?
To many, access control is all about who enters or leaves a building or a specific area within the premises. A slightly knowledgeable audience will also tell you that access control also involves virtual access to computer systems, networks, and servers. However, the topic covers a way broader context than what comes to mind.
Access control includes all types of security solutions that offer no or restricted access to its premises, equipment, computers, servers, networks, operating systems, software, applications, specific modules with the software, etc. All in all, it protects the company and its resources against unauthorized access.
What Are The Different Types Of Access Controls?
Access control includes a mixture of both conventional and modern security solutions. You can also divide them between physical and virtual controls.
They include:
Locks and keys
CCTV cameras
Biometric fingerprint and facial feature detectors
Voice and face detectors
Intercoms
Passwords
Firewalls
Spyware
Antivirus
And much more
Why Are Access Controls Essential?
Although traditional locks and keys are still in use, we suggest you avail the latest, more reliable, and secure electronic security services. For this reason, our blog will mainly focus on the importance of modern access controls:
1. Employee Protection
A safe and secure working environment is absolutely essential if you are looking to retain your valued employees for a longer period. Effective and well-implemented access controls such as biometric verifications and automatic locking mechanisms when there is the threat of invasion are crucial.
In light of the current surge in political riots, violence, and vandalism, one never knows who and what may find its way into the business premises.
2. Safekeeping Of Hardware And Data
Of course, human life is the most important thing. However, the importance of other business assets can not be denied. After all, how would a business run if it doesn't have the appropriate equipment or data?
Hence, it is also vital to protect the aforementioned against any natural disaster or theft. Proper access controls efficiently reduce the risk of any such loss.
3. Better Control On Who And What Accessed The Building And It's Computers
Despite the deployment of preventative access controls, mishaps occur. Resultantly, the next important thing is timely detection and isolation of responsibility. If access controls are put in place correctly, it will be easier to detect when a breach occurs and who was responsible for it.
For example, if there is a theft of equipment, one may easily isolate the responsibility to people with access into that particular room and question them regarding the matter.
4. Mitigates Internal Threats
A company's resources are not only susceptible to external threats but also face threats from malicious employees. There are various reasons an employee may hold a grudge against a company. For example, some people may have personal problems with their managers or may be unhappy about the recent promotions.
Hence, access controls incorporate a zero-trust policy into its systems to protect the company against internal harm.
5. Integration With Other Business Modules
Security is not the only thing you can attain from access control systems. They can be integrated with other business systems for numerous purposes. For example, the biometric system used to provide access to premises may be integrated with the HR department to oversee when an employee clocks in and out of a building.
Who Are We?
GPS Security Group is the ultimate answer to all your security needs. Whether you are looking for well-trained and alert security guards or would like to implement a reliable electronic security control system, look no further. Get in touch to know more.