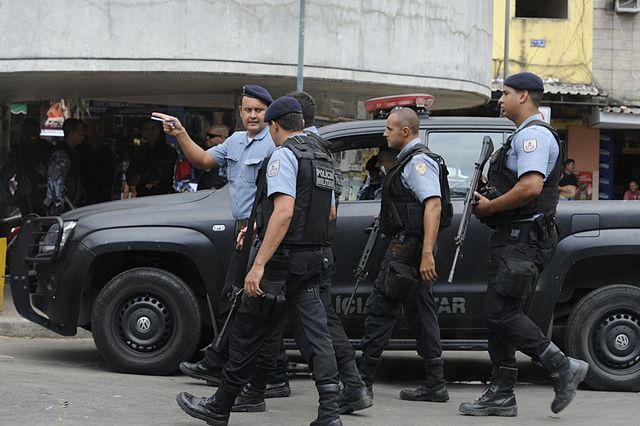 The professional security guards perform several tasks other than just providing safety to a residential or a commercial property. They maintain order and are the first point of contact for the visitors. But, these static guards return to their place after taking a short stroll on the property. On the other hand, the mobile patrolling security guards inspect the entire property thoroughly and then move to other properties. They keep moving from place to place.
Today, a number of businesses are opting for mobile patrols because of the benefits they provide. Let's talk about the benefits of having mobile patrolling security guards on board.
They are One Step Ahead
The mobile patrolling security guards are generally more equipped, more trained, and look more fit and healthy than the traditional security guards. This makes them one step ahead in terms of fighting with or deterring crime.
They Provide Peace of Mind
The presence of these trained security guards provides peace of mind to the workers, visitors, or residents of the commercial or residential complex. People also know that they are moving around to keep an alert eye on the locality and will be there in no time in case of any emergency.
They Act as Visual Deterrents
Who would want to break into a property that is monitored by these well-bodied patrolling guards? The criminals generally target places that lack any visual security system. As they keep moving around, they act as the visual deterrents to the potential criminals.
They don't have Idle Time
Unlike traditional security guards, these patrolling guards don't have any idle time. The traditional guards get idle time when it is quiet around and nothing is happening in their surrounding. They tend to sleep or move around assuming it is safe. Often, criminal activities take place when they are unavailable. The patrolling guards move around actively and consistently.
They are Friendly but Professional
A traditional security guard that is present in a property for long hours generally makes friends with workers or visitors of that property. This can often lead to various mishaps as they may develop a friendship with the wrong people for various reasons. The mobile patrolling security guards don't have enough time to make friends with locals around. They have a friendly but professional approach towards everyone.
Another benefit is that the mobile patrolling security guards provide a security presence for a longer time and typically at a cost much less than a traditional security guard. This makes them a cost efficient choice. This should be enough for you to understand the importance of these patrolling guards and to hire them. Call our Edmonton security guard service providers to appoint a patrolling service for your property.