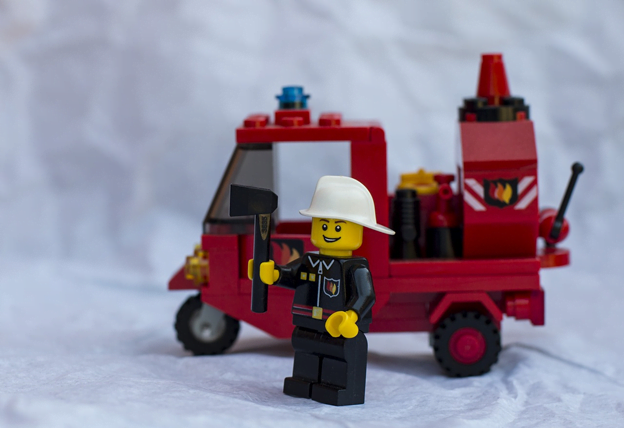 A fire watch is essential to any organization or company in Alberta that is under potential threat of fire hazards at any given time. Hiring 
effective fire watch security guards
 is an important decision that an owner of a manufacturing unit should make. Having trained fire watch security guards are a crucial element of keeping your unit safe when a fire breaks out. The manufacturing units deal with under construction materials that are raw and hazardous in nature. Several special machines, inflammable resources, equipment, experts, laborers, and other related staffs function regularly to meet the needs of the production in your unit. In such a case, maintaining the safety and security of these workers and laborers along with the machinery, tools and equipment become necessary. Here's how fire watch guards protect manufacturing units from all the risks.
Image source: Maxpixel.net
They Keep a Close Watch
The fire watch security guards patrol the construction site for conditions that increase fire risk so that they can be addressed before a problem arises. They make sure the unit doesn't have inflammable hazardous resources left exposed. They conduct regular patrols in shifts 24/7 to keep a tab on not just the site but the expensive equipment used in the manufacturing unit. After the patrol, the fire watch guards keep a log of any materials found at the premise or any information related to fire risk to address them to the authorities.
They Control Access
Access to the manufacturing unit or a construction site is strictly observed and restricted to authorized people only. The fire watch security guards make sure the entrance to the production unit is never left unattended. Controlling the entries and exits of the unit ensures that no unknown person, competitor, enemy, or a criminal enters the premises and commits an unwanted activity. When only the authorized people are allowed to enter the unit, the goods, products, inventories, machines, and other elements in the units are safe.
They Have the Right Equipment
When you contact a fire watch security guard company in Alberta, they provide you with all the right equipment that help you to safeguard the premises. The use of smoke detectors automatically trigger the water sprinklers if there is any smoke within the premises. These detectors keep the fire from spreading up. Along with the smoke detectors, the installed fire alarm alerts the fire watch guards before the fire spreads. The employees and working staff are then escorted to a safe place, away from danger.
They are Well-Trained for an Emergency
Fire watch security guards are well trained in fire safety procedures and drills. Emergency situations like a fire outbreak, the effect of any natural calamity, or terrorist activities can occur at any time. Special guards for fire and crisis management security services remain calm during such panic situations and ensure the overall safety of your manufacturing unit.
Secure your manufacturing and construction units by hiring well-trained fire watch guards from a 
security company
 and to prevent your business operations from getting affected.