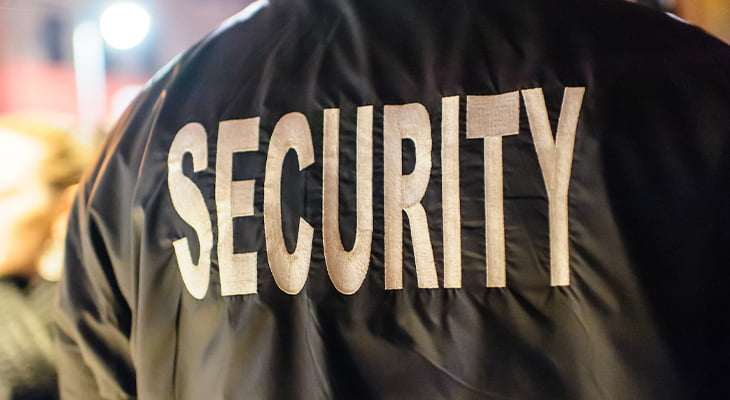 Companies require security partners to monitor three major workplace security issues – asset security, staff safety, and the protection of confidential data and other valuable information. However, selecting a security company can be a challenging process, and you need to consider various things before making a final choice.
You don't want to hire an inexperienced or unreliable firm that might do a poor job of protecting your company from physical or cyber threats. Too many available options of security guard companies can make the selection process difficult, causing you to miss the red flags. Therefore it's important that you take time to research and ask as many questions as possible before finalizing your decision.
Read on to find out the key questions you need to ask during your security companies' vetting process to ensure you make an informed decision.
Self-Evaluation
Start with a self-evaluation to better understand the specific requirements and security concerns of your organization. This will help you decide which security firm best fits your needs. Do some research about your business location and building site to know which firms to evaluate further or on a long list.
Evaluation
Have They Worked With Businesses Similar To Yours?
Security risks and requirements for different businesses vary; thus, they require a team whose skills and experience are tailored to fit their specific environments. Although many security firms start small and work for a wide variety of clients, they eventually develop a niche and further expand.
For example, a company that provides security for music events or nightclubs will typically hire a bouncer-type security guard. Their training and skill sets will be significantly different from that needed by a corporate headquarter. Similarly, a healthcare facility will have a different security requirement compared to a warehouse distribution center.
When evaluating a potential security service provider, you need to ensure they have experience working for clients with businesses similar to yours. You want to check if their establishment's size, type, location, and industry is similar to your own.
How Do They Screen Their Job Candidates?
The effectiveness of a security company is highlighted by the quality of its hiring process and training program. Therefore you must inquire about their recruitment process and ask them the following questions to get a clear idea:
Do they conduct background checks of their candidates before hiring?
Does the company recruit professionals with military experience or technology know-how?
Do the applicants undergo drug testing?
Do they conduct a psychological evaluation of potential hires?
Knowing the answers to these questions will help ensure you that only those individuals who pass the screening test and who possess the required attributes and skills are hired. Another critical component of the evaluation process is to interview the previous employers of the applicant. This will help you get a better understanding of whether or not the guards perform their duties on time and help to determine if they are reliable. Apart from this, drug and personality tests will help eliminate unwanted applicants and ensure you employ the right people.
How Do They Train Their Staff?
In Canada, every province has strict legal requirements for obtaining a security license. It requires potential candidates to have received proper qualifications and training before gaining the approval of licensing authorities. Before you select a security company, you must familiarize yourself with your province's requirements to confirm that your intended company complies with them.
Training methods may vary for each company, but the general process is the same. It includes a specific number of training hours and written tests. Once this phase is cleared, the application for the license is submitted. You should ensure that the training topics meet your business needs and conform to state requirements such as handling hazardous materials, operating specialized equipment, and other assignments specific to the nature of your business.
Incorporating these questions into your screening process will help you hire the right security company for your business. Remember that there are many other important questions worth asking that can help you shortlist potential applicants. Be sure to take some time to research, so you hire only those best fit for your business's specific needs.
GPS Security Group offers solutions to all your business's security needs ranging from services for planned events to healthcare security and more. For more information about our services, contact our team today.