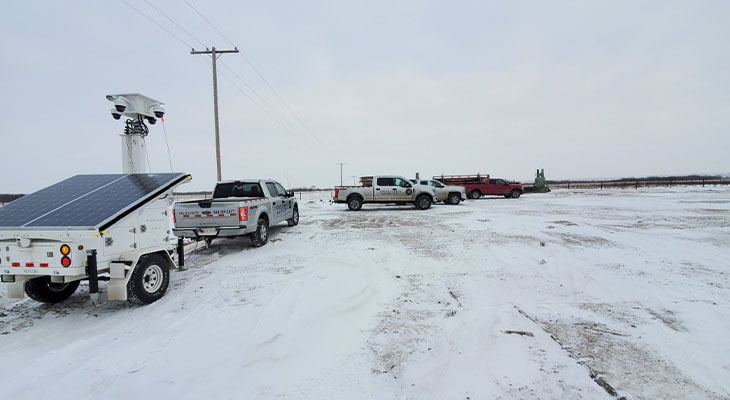 Professional security companies with a complete set of security guard services also include camp security. The camps set on oil fields or any other type of digging or mining site for extracting a natural resource like oil and gas also need protection.
In this blog, we will see how a professional company's camp security services can help you secure your campsite.
Security And Protection Services
Oil sand camps need security more than any other type of facility. The value and worth of the materials and resources contractors deal with require security professionals to ensure the site remains secure and safe from intrusion, captivation, and damage to the site.
Security guards that protect oil sand camps have the adequate training and equipment to deal with any insurgency. They have the skillset to avoid any situation and are competent enough to prevent crime scenes from escalating.
Camp Medical Services
The crew members of a contractor's company need medical attention too. In case there is any medical emergency, security guards also offer first-aid and medical treatment. A security company can help ensure the safety of the site and the workers working there.
Fire, Drug, And Alcohol Watch Patrol
When workers are working in an oil field, fire is the most probable threat for them. Workers of an oil sand camp play with fire all the time. Hence, requiring the need of professional experts to prevent fire explosions and protect them from the aftermath effectively.
Another thing security guard services at a campsite do is keep watch on drug and alcohol usage. There must not be any incident of workers performing their duties under the influence of drugs. It can endanger the property and lives of the offender's colleagues.
Marked Patrol Vehicle
Having Marked Patrol Vehicle services serve the same purpose as a marked territory or property does. It keeps the people aware of their jurisdiction. A property with the owner's name displayed at the entrance means that no outsider can get in without permission and claim ownership.
Similarly, a marked patrol vehicle tells the public that this area belongs to those security officials responsible for protecting it. It informs criminals that the site is in safe hands and discourages them from planning anything criminal.
Access Control And Vehicle Check-Points
Unauthorized people must not access prohibited and sensitive areas of a camp. Security guards ensure the implementation of access rights. This includes checking vehicles for access rights and permission to enter or leave the premises.
Traffic Enforcement And Speed Regulation
Controlling traffic and ensuring that cars move safely at permissible speeds is one of the many things that camp security guards offer to its clients. It avoids accidents and mishaps within or surrounding the campsite.
Emergency Response Services
An oil sand campsite is a place where many kinds of emergencies can occur. The security guards on duty are fully capable of handling any crisis. Whether it is a terrorist attack, medical emergency, or an explosion, they are competent and trained to face the challenge in the best possible manner.
The security guard services of a campsite include mitigating the risks of any emergency. If it is inevitable and something happens, then immediate action must be taken to mitigate the impact.
GPS Security Group offers a complete set of security guard services across Alberta, Saskatchewan, and British Columbia. To get in touch with us, click here.