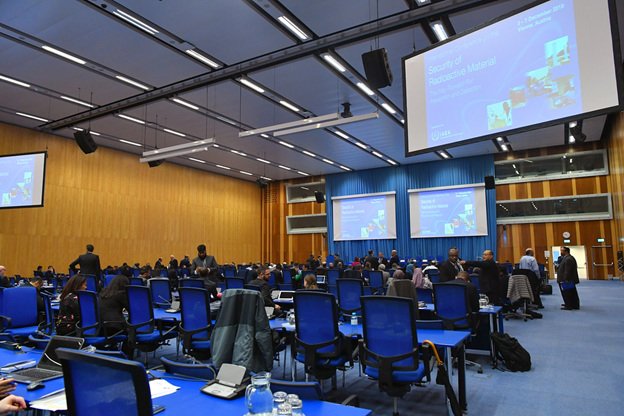 We all know that outdoor events are at a high risk of criminal activities. You need to take countless safety and security measures to ensure that your event goes on well and nobody's impacted negatively. But did you know that you need to secure your indoor events too? Yes, it's true. Criminals can make their way inside your event venue somehow and complete their mission. To demotivate them to do anything wrong, you must secure the following indoor events.
1) Concerts
Concerts, irrespective of where they are organized, are a perfect target for most criminals as they get to target a large mass and get access to a lot of valuable belongings. Even if you hold the concert inside a banquet hall, it's still vulnerable to several issues such as vandalism, robbery, misbehaviour, attacks, kidnapping, etc. Therefore, you must stress much on concert event security to make your guests and staff members feel safe and secured.
2) Exhibitions
Exhibitions are the events where you'll experience massive footfall. This footfall isn't just the guests and shoppers but also your staff and employees working hard for the event. Moreover, the event will also have countless assets that cost at least a million-dollar. It is essential to safeguard all these people and assets from any possible mishap. You must install security cameras, motion sensors and detectors, mobile patrol security, and other event security measures to deter any criminals and prevent crimes and losses. 
3) Seminars and Conferences
Although seminars and conferences are comparatively quieter than most other indoor events, they are still an ideal place for criminals and burglars to commit anti-social activities. With so many people in one place, it is easy for criminals to break-in and carry out their ill-motives. As an event organizer, you must be cautious about the safety and security of your staff and guests. For that, you need to take the right event security measures. This way, the criminals will think twice before committing anything unrighteous.
4) Wedding Receptions
No matter how merry the event is, no wedding event such as a wedding ceremony, reception, or even a bridal shower is safe from criminal activities. All of them are open to security breaches as they are mostly open to all. Criminals can come in the disguise of your guests, and you may not even be able to block them. Hence, it is necessary to secure your wedding events with the right event security measures to prevent any crime or catch the criminals later. 
We can help you understand event security better. Just get in touch with us and we can design a strategy with you to secure your indoor event. We will understand the kind of event you are planning to organize, and suggest the right security solutions exclusive for your event.