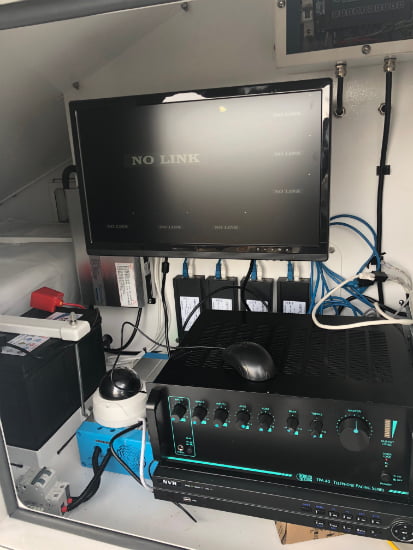 In the face of an ever-changing threat landscape, medical organizations continue to investigate ways to protect their assets. Securing private and personal information contained in electronic health records is a challenge that demands alertness and top-shelf technology today. Every organization should take measures to enhance security and strengthen oversight protocol.
Given that, the footfall in healthcare organizations are considerably large; it is critical for providers and players to tighten their security.
Below is a comprehensive guide from GPS Security on how to make a more secure vision a possible reality.
Secure the Workplace
Your organization needs security from not only external threats but internal as well. Fraud is often uncovered when the fraudster is out of the workplace or away on holidays. Be wary of staff who refuse any time off from work. Cheats need ample time and privacy to cover up their dirt. This is often accomplished after hours when the office is empty. An excellent way to monitor this kind of behavior us to implement separate notification codes for each staff member so that you can track who is entering and exiting the office.
Maintain Proper Records
Before finding out what they need to do, healthcare organizations must take stock of everything they own and use. The security personnel not only need to take care of devices and equipment but also ensure that the patient data is secure. You don't wish to incur such hefty penalties.
Records would also keep a tab on staff and visitors. In case of any security issue, the culprits can be tracked using the attendance/ visitor records. You can also aid the legal authorities with investigations using these records. Latest security surveillance systems can also reduce the risk of both physical and virtual breaches.
Implement Security Training Programs
Everyone is concerned about outside threats; however, internal threats are a significant problem some administrators fail to address adequately. Poorly trained staff members along with disgruntled employees may share passwords, entry/ exit passes, post privileged information on social media, fail to keep expensive equipment or devices in secure storage areas. Training programs must focus on security and identify the risks associated with inappropriate actions.
Examine Vendors and External Stakeholders
Allowing third-party vendors to your premises is risky unless you can absolutely bank on them. Deploying surveillance enables your security team to isolate and examine rogue elements or prevent unauthorized activities.
Build a Culture
Organizations cannot successfully tack on security. The concept of security should be ingrained in each department and every employee. Everyone in the organization must review a proposed initiative's risks vs. benefits. Safety should be a compulsory part of every project.
Organizations should create automated procedures to update devices and users; ensure ex-employees no longer have access to any networks, data, devices or equipment; and make sure no new acquisitions are left unsupervised.
Building a capacity to monitor the premises, equipment, devices, and parameter edges are imperative to identify known and unknown threats properly. Risk management reduces exposure profusely. Also, planning for the best and preparing for the worst is the best approach to secure your health organization.
Get in touch with us to get a free security assessment and prevent a heinous breach of your organization's security. Please feel free to walk into any of our offices. We are located in Edmonton, Calgary, LLoydminster, Red Deer, and Slave Lake.