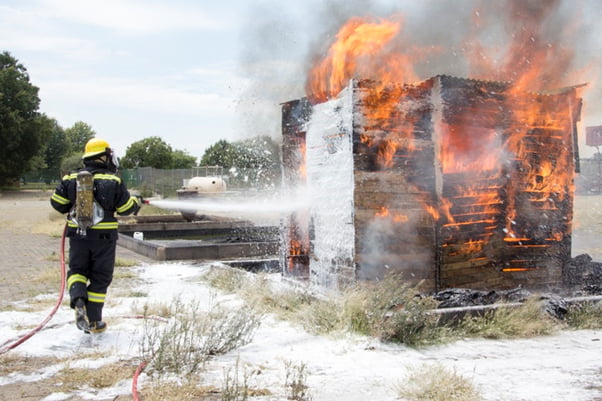 Fire security is one of the most important aspects of any business that can't be compromised or ignored. Be it in office, retail stores, factories, or industries, fire safety is essential to protect you, your business, and the lives of the people on the premises. Therefore, it is important for any business owner to hire an efficient and trained fire specialist to handle any fire situations that can harm your business and also protect lives. So, here are some of the mistakes that you can avoid while hiring fire watch security guard services from a security company.
Mistake 1: The Company Does Not Inform You of the Details
When you hire the wrong fire watch security guards, you need to confirm the services that they provide while evaluating your premises. For instance, the security company should offer a free evaluation of the premises to help you identify the possible hazards. A good security company will tell you in detail about the potential dangers, place where fire watch security is needed, and suggest new frameworks to prevent it. While you hire the fire watch security team, they should mould to your business needs as well rather than doing it their way.
Mistake 2: You Didn't Check their Reputation
It is always essential to research about the security company before you hire them. A company with a good reputation proves that they have provided professional services to their clients who are satisfied with their services. If you are running a business in industries such as construction or oil and gas industry, you can't afford to compromise with the risk of fire in your premises. So, ask your friends, relatives, neighbours, or you may read the online reviews and testimonials of the security company before hiring the right one.
Mistake 3: The Company Doesn't Have a Proper Licence
Avoid hiring any security agency without reviewing their licence. The security companies in Canada are charged with protecting the lives and the property of the clients. Since 2007, the government of Canada has made compulsory laws for all security companies to have a security guard licence. Each province has a special requirement to obtain licencing for the security company. So, make sure you are updated about the licence before you hire a security company.
Mistake 4: Not Asking About their Backup Services
You need to ask the security company about the number of fire watch security guards that will patrol your premises. You need to ask the possible emergency services that the security company will provide when there is a fire disaster. Having a competent and reliable backup team to fill in for the emergencies gives you piece of mind when it comes to fire security in your premises.
Fire watch security is an important decision to make to safeguard you, your employees, and your business. It is best to hire fire watch security guards from the professional security company to guard your property and take precautionary measures in case of a fire.